We confirm that our organisation complies with The Governance Code for the Community, Voluntary and Charitable Sector in Ireland. We also commit to comply with the principles of good fundraising!
The remuneration packages of senior staff fall within these bands:
€25,000-€39,000 – 5 Staff
€55,000- €60,000 – 1 Staff
Links to Constitution for Wexford Arts Centre CLG and most recent Audited accounts and Annual report below.
wac_constitution_2016.pdf
Download File
Audited Accounts and Annual Report 2022
Financial Statement for year ended 31 December 2022
Wexford Arts Centre Strategic Plan 2022-2026
Board Members
Rosemary Hayes, Chairperson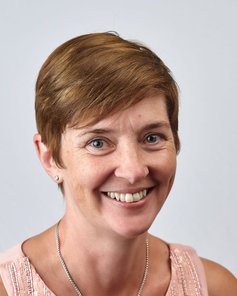 Rosemary is from Wexford town and returned to live here in 2002, having lived in the UK for 8 years.
She is the PRO for Wexford Lions Club and served as President for two consecutive years. Rosemary is also part of the Volunteer team at the National Opera House, heading up the team of in house tour guides.
Her association with Wexford Arts Centre goes back to art classes in the late 1970's; despite the best efforts of the excellent tutors on hand, her artistic endeavours are best kept under wraps! Rosemary is a frequent attendee at Wexford Arts Centre and staunch supporter of the Arts in Wexford town and county.
Board Member since September 2016
---
Ann Hensman, Chair Governance Committee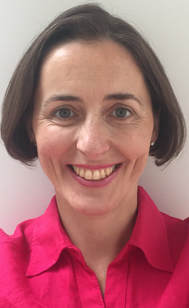 Ann returned home to Wexford having enjoyed an international banking career in the UK and South Africa for twenty years. She brings with her solid experience from her progressively senior roles across the disciplines of governance, risk, and client relationship management, coupled with extensive multicultural and multi-market exposure.
Ann holds an M.B.A. from University of Surrey and a B.A. (Mod.) Economics and Business Studies from Trinity College Dublin. She is currently undertaking further studies.
She is a keen supporter of the performing arts and attributes her love of them to fond childhood memories taking part in local variety shows with her musical family.
Ann lives near Clonroche, with her daughter Roisin and crazy dog, Angus.
Board member since June 2017
---
Ben Barnes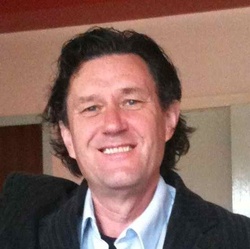 Ben is the founding Artistic Director of the Opera Theatre Company which celebrates its 30th anniversary in 2016. He has been Director of the Gaiety Theatre and was Artistic Director of the Abbey Theatre, the National Theatre from 2000-2005. He is currently Director of the Theatre Royal Waterford where he oversaw a major capital development programme 2008-2013.
He is the author of Plays and Controversies detailing his directorship at the Abbey and recently edited WexFour, a collection of four new plays by Wexford writers (Banville, Colfer,Roche and Toibin)performed in and Wexford Arts Centre to mark its fortieth anniversary. Ben lives in the West of the county with his daughters Elishka and Milena.
Board member since April 2014.
---
---
Michael D'Arcy
​A proud Wexfordian, Mick is the lead singer of award winning Wexford based folk rock group 'Corner Boy'.
Touring internationally across the UK & Ireland, Asia, North America and Europe, Corner Boy have played many of Ireland's largest music festivals/venues. In November 2018 they released the 'Goodbye Old Holy' EP to critical acclaim, recorded in Grouse Lodge Studios by Grammy award winning producer Ted Hutt (Dropkick Murphy's, Old Crow Medicine Show). Mick is a former staff member of Wexford County Council's Arts Department having worked on large scale arts & cultural projects including Three Sisters 2020.
Mick joined the board in March 2020.
---
Tom Enright​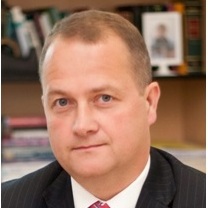 Tom was appointed as County Manager, now Chief Executive, of Wexford County Council in February 2014.
Tom is a graduate of University College Cork and holds a MSc from Cranfield University and a MBA from Dublin City University.
In a former role as Director of the Limerick Reorganisation Implementation Group, he led the development of the concept and the proposal for Limerick to be designated as Ireland's inaugural National City of Culture in 2014. He is a member of the recently formed national Arts Management Liasion Group comprised of senior local authority staff and the Arts Council, whose remit is to improve the development and delivery of Arts and Culture policy and to enhance the close relationship between City and County Councils and the Arts Council.
Tom is married to Noreen and they have three young children, Ciara, Sean and Ashling, all very interested in Art!
Board Member since September 2015.
---
​John Everett
John is a management consultant, who has advised numerous community and voluntary organisations throughout Ireland on strategic development with a particular emphasis on financial sustainability. He was instrumental in the establishment of both Clann Credo, Ireland's first indigenous social finance organisation and the Community Foundation for Ireland.
John's prior involvement in the arts included the production of plays in Ireland, the United Kingdom and the United States and his role as the chair for seven years of the board of Common Ground, a community arts organisation in west Dublin.
---
Oliver Comerford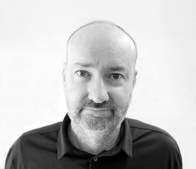 Oliver Comerford is an artist and lecturer. He has held lecturing positions in Art in several colleges including NCAD, University of Ulster and IADT. He is currently the Programme Director in BA hons in Art at IT Carlow's Wexford Campus School of Art and Design.
He is a graduate of NCAD, Chelsea College of Art London and Skowhegan School of Painting and Sculpture, USA.
He has exhibited widely in solo exhibitions and group exhibitions both nationally and internationally.
In 2010, a survey exhibition of his work covering two decades was exhibited at the RHA Gallagher Gallery, Dublin accompanied by a major publication with essays by Fintan O'Toole, Declan Long and Patrick T. Murphy.
He is a featured artist in the 2015 five volume 'Art and Architecture of Ireland' published by the Royal Irish Academy and Yale University Press acknowledging his contribution to Irish art. His work has been purchased for public collections including Irish Museum of Modern Art, Dublin City Gallery-The Hugh Lane, Arts Council of Ireland, government departments and major international collections. His work has been included in exhibitions at the Irish Museum of Modern Art, Dublin City Gallery The Hugh Lane, the Crawford Gallery, Cork, the Barbican Gallery, London, Ormeau Baths Gallery, Belfast, Gallery of Modern Art, Glasgow, and the Living Art Museum Reykjavik.
Board Member since June, 2018
---
Maria Nolan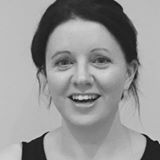 ​Maria is currently working in Waterford and Wexford Education and Training Board in Human Resources having previous experience in Communications, Project Management, Procurement and Supply Chain Management.
Maria holds a Masters of Business Studies and a B.Comm from University College Dublin and has recently undertaken a Diploma in Employment Law from the Law Society
In her spare time, Maria is a member of the Bunclody community choir, and a very lapsed piano and tradition accordion player
She lives near Enniscorthy with her husband and a gorgeous golden retriever.
​Board Member since June, 2018
---
Craig O'Toole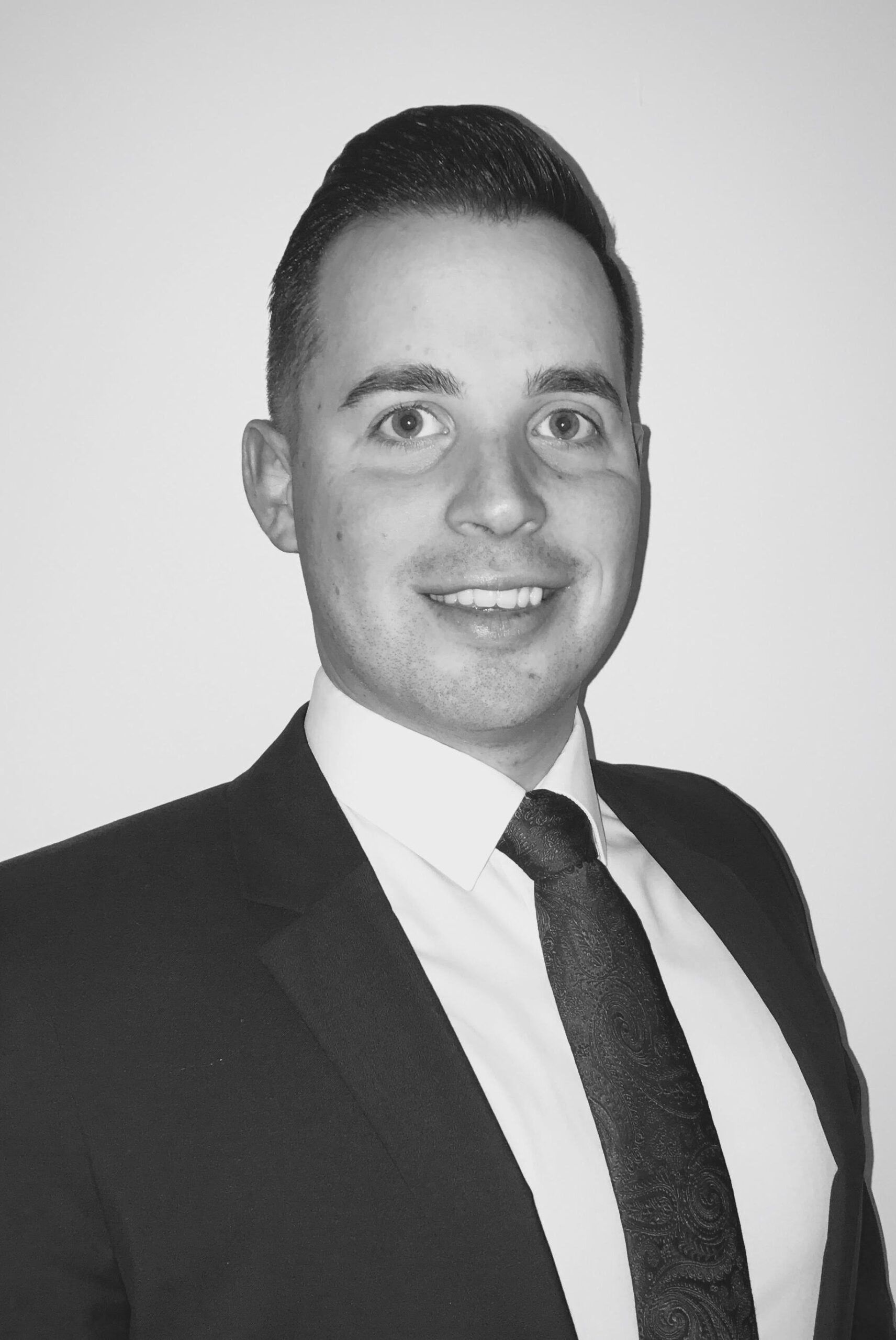 Craig returned to Wexford in 2020 having lived in Dublin for many years. A Banking Professional with 9 years experience in Finance, Credit Analysis and Relationship Management. He has gained significant financial experience through a variety of management roles across Irish Pillar Banks. A graduate of UCD Smurfit Business School, Craig has recently completed a Masters in Financial Services achieving the Chartered Banker qualification. He has a love for education and professional development, and will soon be commencing studies to achieve a professional accountancy qualification.
Craig has a passion for the arts, and is a regular attendee at many events, gigs and operas. His love for the arts roots back to childhood days of stage performances throughout school. In his spare time he enjoys walks on the beautiful beaches of Wexford and spending quality time with friends and family.
Craig lives in Wexford Town with his husband Paul, and adorable dog Prince.
Other Sub Committee Members
We also have great programme support from our sub committee participants which include:
Performing Arts Committee: Chaired by Michael D'Arcy, Ann Cahill, Jackie Hayden, Ella Kavanagh, Kevin Lawlor, Carol Long
Visual Arts Committee: Chaired by Oliver Comerford, Mary Gallagher, Helen, McLean and Anya von Gosseln
Sharon Warburton
Company Secretary Sharon Warburton FCA, was appointed to the Board of the Wexford Arts Centre in September 2015. Sharon is a Fellow of the Institute of Chartered Accountants in Ireland, with over twenty years experience, working with clients in the private and public sector, including the not-for-profit and charity sectors. Sharon's work experience in the not-for-profit/charity sector includes providing advice on financial management and control procedures and compliance with the Charity's SORP.
Sharon was born in Wexford and has spent time working and living overseas, including four years in America. Sharon is currently serving as a voluntary representative on a number of local committees.