The MAKE/curate programme is a partnership initiative between Wexford Arts Centre and the Arts Department of Wexford County Council. Through the programme, an artist is paired with a curator and mentor to work with over the course of a one or two-year timeframe toward a solo exhibition in Wexford Arts Centre. Its aim is to provide artists working regionally with an opportunity to work with a national curator to critique their practice, introduce other areas of interest or specialists, and in turn assist in the development of their careers.
In 2021, Serena Caulfield was selected to take part in the MAKE/curate programme and over the course of two years, worked with Curators Marysia Wieckiewicz-Carroll and Cliodhna Shaffrey. Distinct from the curatorial support, mentorship was also facilitated by artist Sinead Ni Mhaonaigh. Not somewhere else but here, an exhibition of new paintings by the artist will run in the lower and upper galleries of Wexford Arts Centre from Tuesday 14 February to Thursday 23 March, 2023.
Serena is a painter living and working in Wexford, Ireland. She is a recipient of the Arts Council of Ireland Visual Arts Bursary, an Artlinks Visual Arts Bursary, Platform 31, and an Arts Council Agility Award. She has exhibited regionally and nationally. Recent group shows include the Zurich Painting Prize, 2021 at the National Gallery of Ireland and Crawford Art Gallery, Cork (2021); Generation 2022 – New Irish Painting, Butler Gallery, Kilkenny (2022); 140th Annual Royal Ulster Academy Exhibition, Belfast (2021), Crossings, King House, Boyle Arts Festival (2021), and MEET, Periphery Space, Gorey School of Art, (2021).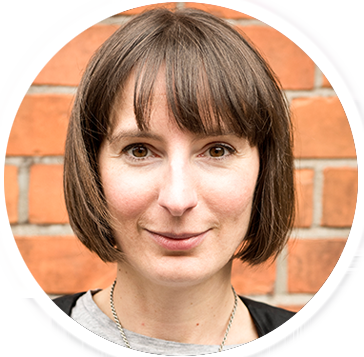 Marysia Wieckiewicz-Carroll is an independent curator and art writer. She has curated a number of exhibitions and projects in Ireland and abroad, most recently New Considerations of Familiar Settings at Newbridge House, Donabate as an inaugural guest curator in collaboration with Fingal County Council Arts Office. She worked as Assistant Curator at Dublin City Gallery The Hugh Lane and was one of the co-editors of Paper Visual Art Journal between 2014-2018. Marysia was the founding director of Berlin Opticians Gallery – the now defunct contemporary art gallery that operated both online and in physical spaces. Together with Nathan O'Donnell she co-edits Numbered Editions – a new imprint for artists' writing across forms.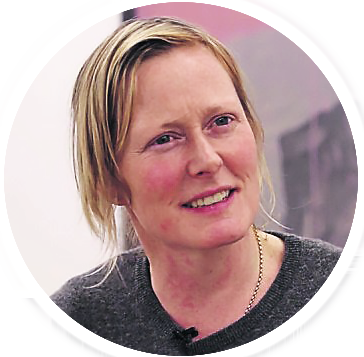 Sinéad Ní Mhaonaigh (b 1977) graduated with a BA in Fine Art Painting from Dublin Institute of Technology in 2001. In 2010 Ní Mhaonaigh was recipient of the Hennessy Craig Scholarship and was awarded The HOTRON Award 2019 by VISUAL Carlow for outstanding work. She was shortlisted for the Marmite Prize for Painting 2016, and the John Moores Painting Prize 2018. Ní Mhaonaigh is represented by the Kevin Kavanagh Gallery, Dublin, and 532 Gallery Thomas Jaeckel, New York. Ní Mhaonaigh was recently elected a member of the RHA.
Recent solo exhibitions include Structure (2022) at 532 Gallery Thomas Jaeckel; Struchtúr (2022),
Read More
Through the MAKE/curate programme we also offer stand-alone mentorship sessions to artists who demonstrate a need for guidance on professional practice and/or work development. This strand of the MAKE/curate programme is run in association with Blackbird Cultur-Lab. To date, we have worked with the following artists Ciaran Bowen, Fran Greene, Oonagh Latchford, Jonny Murphy and Mirona Mara, and mentors Els Dietvorst, Janice Li, Richard Malone, Catherine Marshall, and Dawn Wiliiams.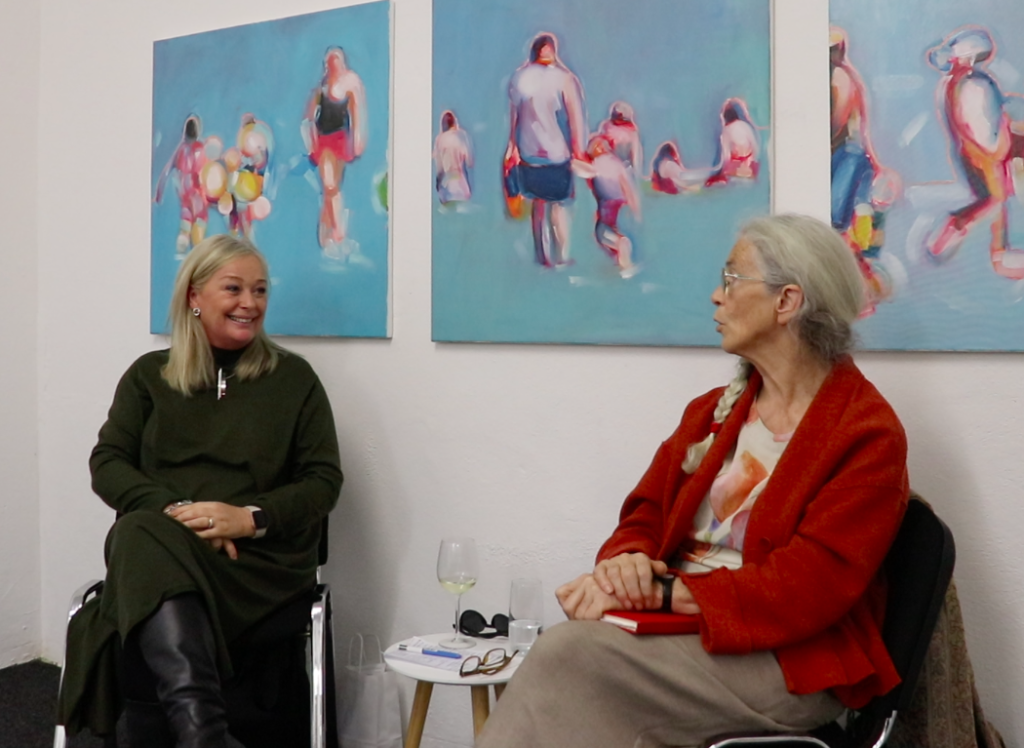 For further information on the programme please contact Curator Catherine Bowe – catherine@wexfordartscentre.ie. The MAKE/curate programme is run in assication with the Arts Department of Wexford County Council, Blackbird Cultur-Lab, and the Arts Council.