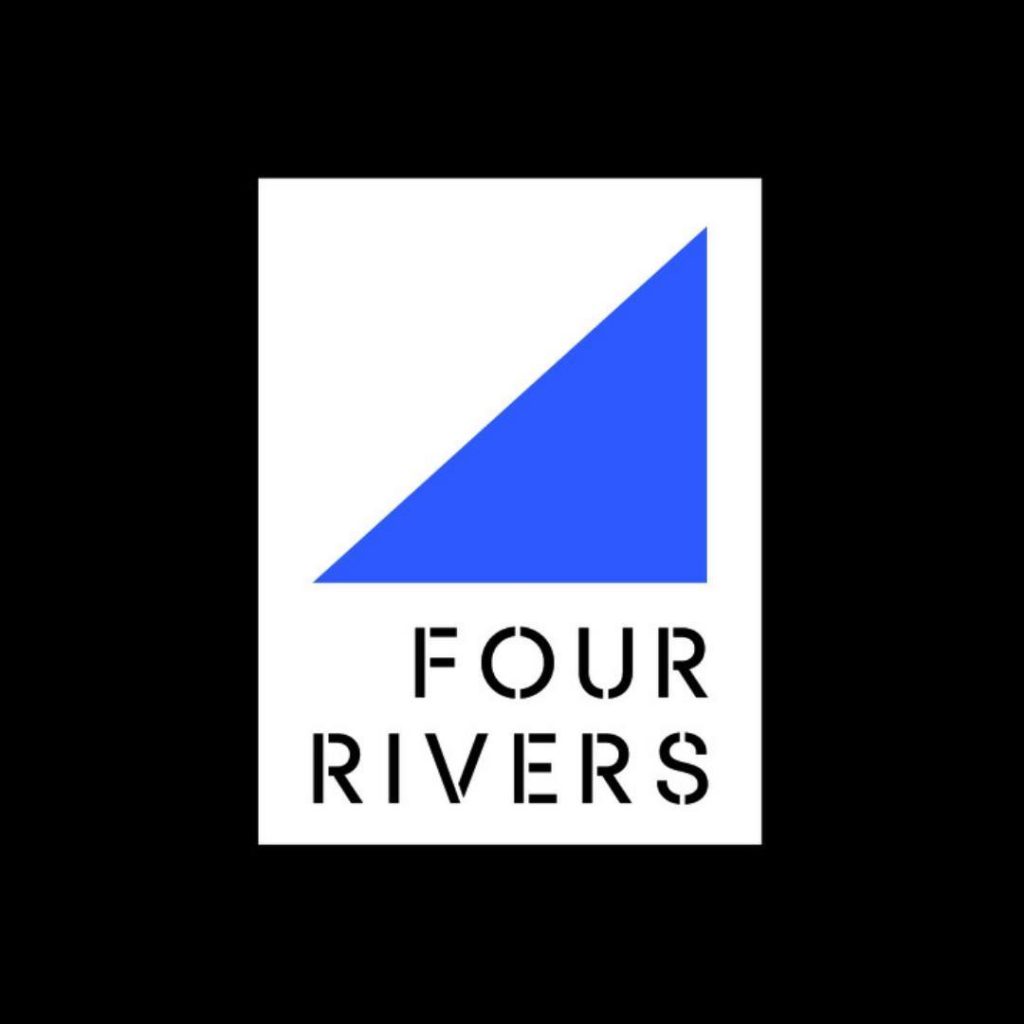 Four Rivers is a new initiative for the South East of Ireland. It is a professional theatre company based in Wexford but serving theatres throughout the region in Waterford, Kilkenny and Carlow.
The company is committed to developing and producing work from writers and employing artists, creative teams and back up personnel from the South East in order to build up a professional theatre resource within the region.

Four Rivers is supported by the Arts Council, Wexford Co. Council and partners with Wexford Arts Centre and the National Opera House.
Four Rivers was established by former Abbey Theatre artistic director Ben Barnes and received critical and commercial acclaim for its production of The Beauty Queen of Leenane in 2021.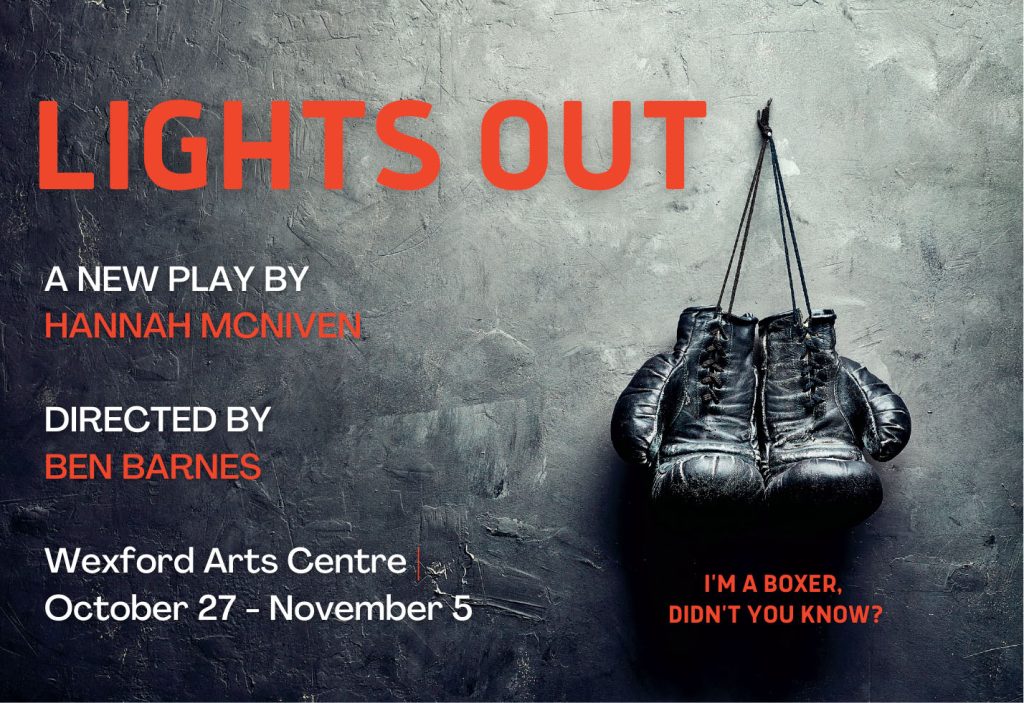 Thursday 27th October – Preview Night
Dawn is a boxer. It is the only profession she has ever known. Escaping poverty, she fights to reach the pinnacle of her sport. Her ascent appears to be unstoppable until, on a night out, a hand on her shoulder dredges up memories of betrayal and violation and she loses control. Boxing saves her life. Yet with one punch life, as she knows it, is over. Enter Sorensen, a psychologist with unorthodox methods who is prepared to explore even the most hopeless of cases and present Dawn with the most challenging opponent of her life so far.
Four Rivers in association with Wexford Arts Centre and Wexford Festival Opera  present the world premiere of  Wexford writer Hannah Mc Niven's searing new  play Lights Out.  It will be directed by Ben Barnes (director of Four Rivers and former Artistic Director of the Abbey Theatre). The play was developed as part of the Wexford Playwrights Studio established by Wexford Arts Centre in association with Wexford County Council. 
Cast:
Anthony Brophy is playing the role of Sorensen. Anthony's recent theatre includes Last Orders at the Dockside and Anna Karenina at the Abbey Theatre, Blackbird – directed by Ben Barnes – at the Theatre Royal and Defender of the Faith with Decadent Theatre Company. Recent film and television includes Lady Chatterley's Lover and The Crown, the Sundance award winning Snipers Daughter and Penance. As a writer, his play Chicane was shortlisted for the Stewart Parker Award and The Royal Exchange's new writing competition. His first two novels, Summer of Stan and The Vasectomy Kid were shortlisted for the IWC's Novel Fair. His short fiction has been published in Rose and Books Ireland magazine.
Sadhbh Malin, who is Dawn, is an actor and writer from Dublin. She is a 2020 graduate from The Lir Academy BA in Acting. At The Lir, her theatre credits included: Tamsin in Wishlist directed by Gerry McCabe, Anna in Anatomy of a Suicide directed by Tom Creed, Lancelot in Merchant of Venice directed by Lynne Parker and Catherine Rooney and in Seablind directed by Louise Lowe. Since graduating, Sadhbh's credits include various roles in Corn Exchange's Dubliners directed by Annie Ryan and Maud/Dolly cover in the Gate Theatre's Steward of Christendom directed by Louise Lowe. Television and film credits include: Conversations with Friends, Thicker Than Water, Quicksand and Love Rosie. As a writer Sadhbh is in development for her debut play FUSS, funded by the Arts Council and Dun Laoghaire Rathdown Arts Council.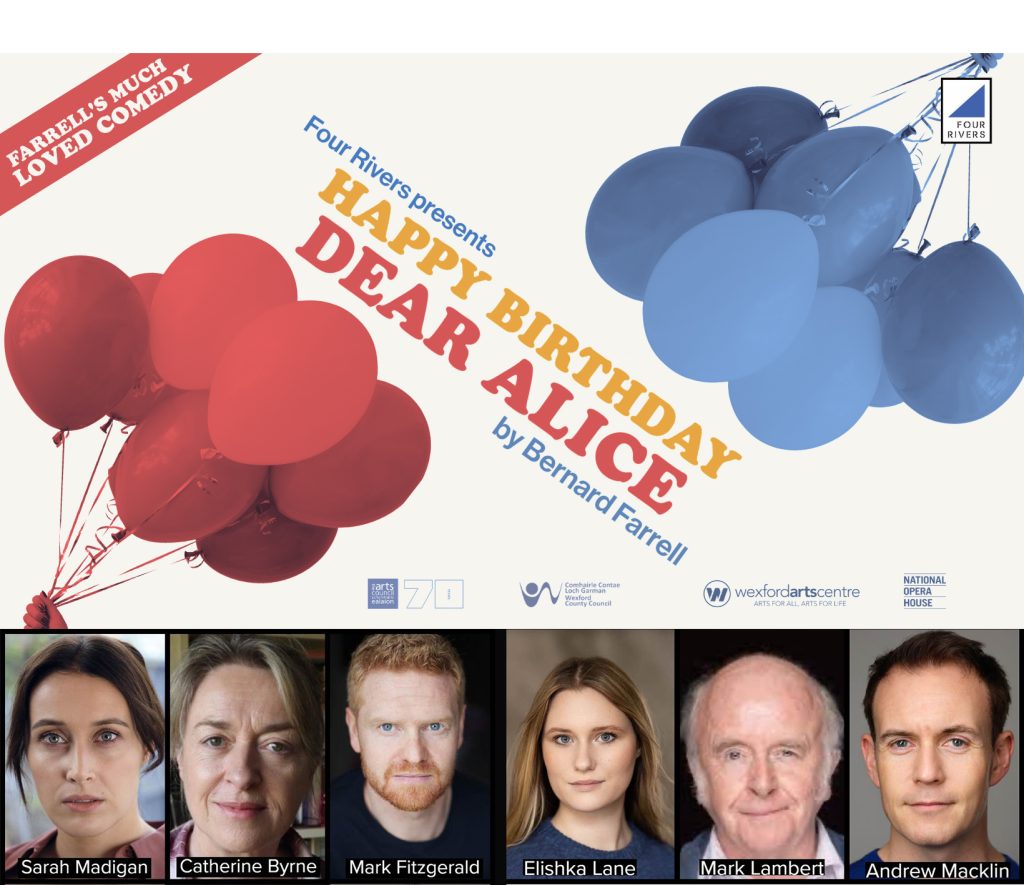 Stars of stage and screen Catherine Byrne and Mark Lambert will appear in a Four Rivers revival of one of Bernard Farrell's most famous dark comedies, Happy Birthday Dear Alice, at the National Opera House on June 1 and 2 and St. Michael's Theatre on June 4.
Catherine, a veteran of Irish film and stage who played Dr. Judith Dillon in Fair City for four years, and Mark, who appeared in Breakfast on Pluto and Veronica Guerin, will assume the principal roles of Alice and Jimmy in the Four Rivers revival of Farrell's much loved play.
Happy Birthday Dear Alice marks the return to the national stage of Bernard Farrell, author of over twenty plays including I Do Not Like Thee, Dr. Fell and The Last Apache Reunion.
A stalwart of the Abbey Theatre, which premiered many of his plays, Farrell's Happy Birthday Dear Alice perceptively dramatizes the efforts of a suburban Irish family to commit their widowed mother to a nursing home.
The issues raised in the play when it was first performed in 1995 continue to resonate today: people living alone in family homes are encouraged to consider 'right sizing' by availing of 'incentivised measures' from lending institutions.
Happy Birthday Dear Alice reunites director Jim Nolan with Bernard Farrell: the play was originally commissioned by Jim's Red Kettle Theatre Company. "The Four Rivers production is the first professional revival of Happy Birthday Dear Alice," says Jim. "This is a play with a visceral connection with audiences, with an affirmation of the theme of aging."
The cast for Happy Birthday Dear Alice also includes Mark Fitzgerald (Cormac) who has established a strong screen presence with roles in Vikings: Valhalla, The Northman, Dark Red, Little Women, Muse, The Irish Mob and Loving Miss Hatto; Sarah Madigan (Barbara) who has appeared in Tarry Flynn, The Beauty Queen of Leenane, Translations (National Theatre, London), The Unmanageable Sisters and Jimmy's Hall at The Abbey; Andrew Macklin (Barry) who has appeared on television in The Holiday, Doctor Who, Doctors, Jubilee Nurse, Mr Selfridge and Fair City and Elishka Lane (Sandy) whose theatre credits include Tender Napalm, Wexford Playwright Readings , The Hamlet Review, CHARMS!, Supermoon and Twelfth Night.