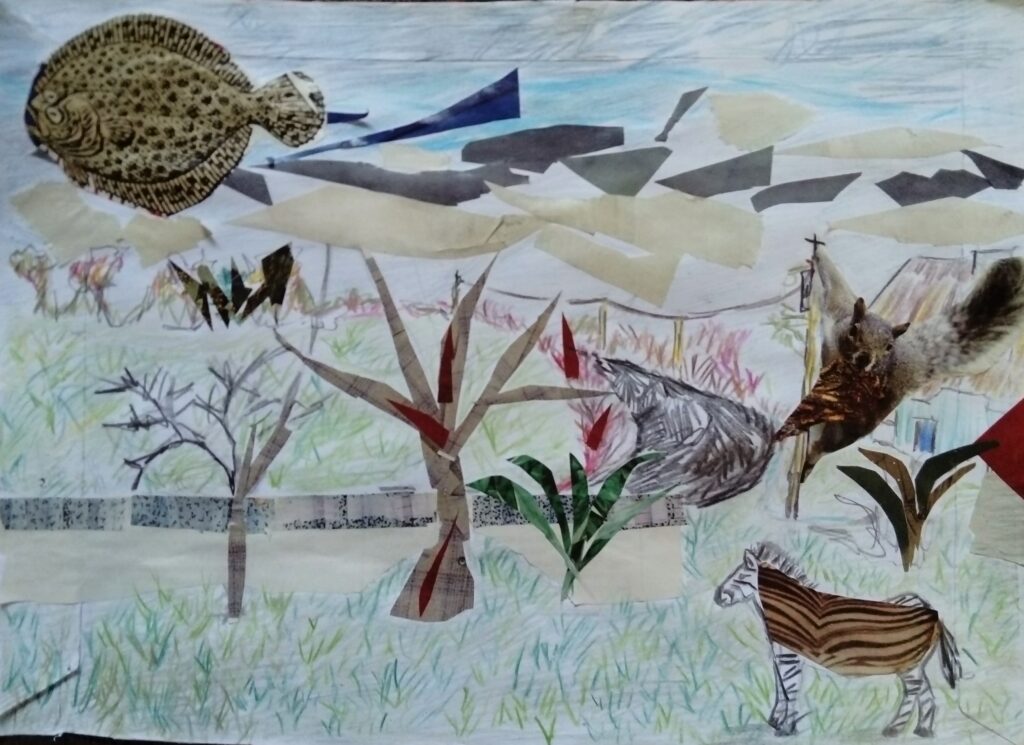 My View,' part of the 'Nursing Home Friends Series.'
Date: 12/12/2020
Description: 'What can you see out your window? What is a landscape or a cityscape? Join me and we can share what we see through the windows of our homes. Then with our magical imaginations and the help of collage we can joyously add to that landscape.'
Materials List:
PVA Glue + Paint brush, alternatively a glue-stick would be fine!
Scissors
Pencil
Rubber
Sharpener
2 x sheets of A4 white paper (card will work also if that is what you have)
2 x A4 white card.
Colouring Pencils or/and Markers
2 x old magazines, an old newspaper too if you have one.
A big hardback book for leaning on.