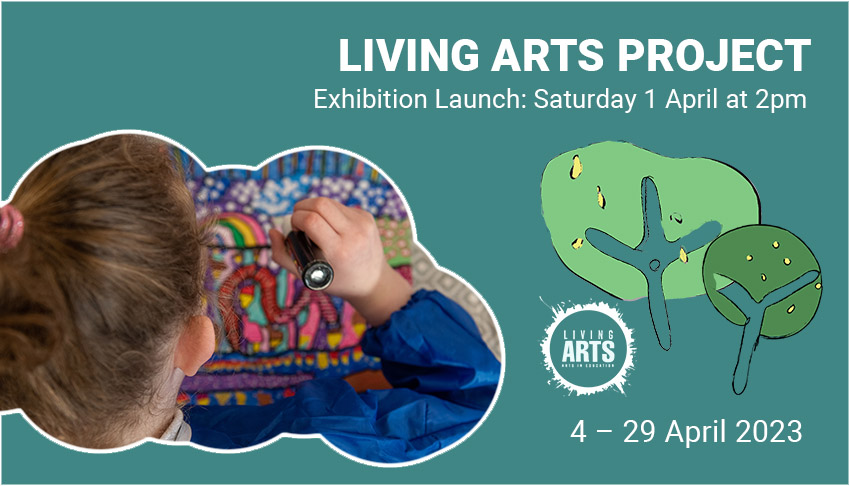 Opening Launch: Saturday 1 April, 2pm
Guest Speaker: Sinead K Rice, Head of Education – National Gallery of Ireland

In 2013, the Living Arts Project was established as an artist-in-residence scheme in primary schools, supporting the existing partnership between the Arts Department of Wexford County Council and Wexford Arts Centre. The aim of this project is to provide children with an understanding and appreciation of contemporary visual art. The Living Arts Project exhibition represents a selection of work produced by the participating primary schools and offers pupils a chance to see their work presented in a professional gallery.
The following artists and schools were selected for this year's programme: Deirdre Meehan-Buttimer Buttimer and Fernanda Ferrari with Castledockrell NS (Enniscorthy), Kate Murphy and Brid Colloton with St. Edan's NS (Ferns, Enniscorthy), Jeni Roddy and Lynn Haughton with Scoil Mhuire (Rosslare), and Sonya Weston and Deirdre Travers with St. Patrick's NS (Crossabeg).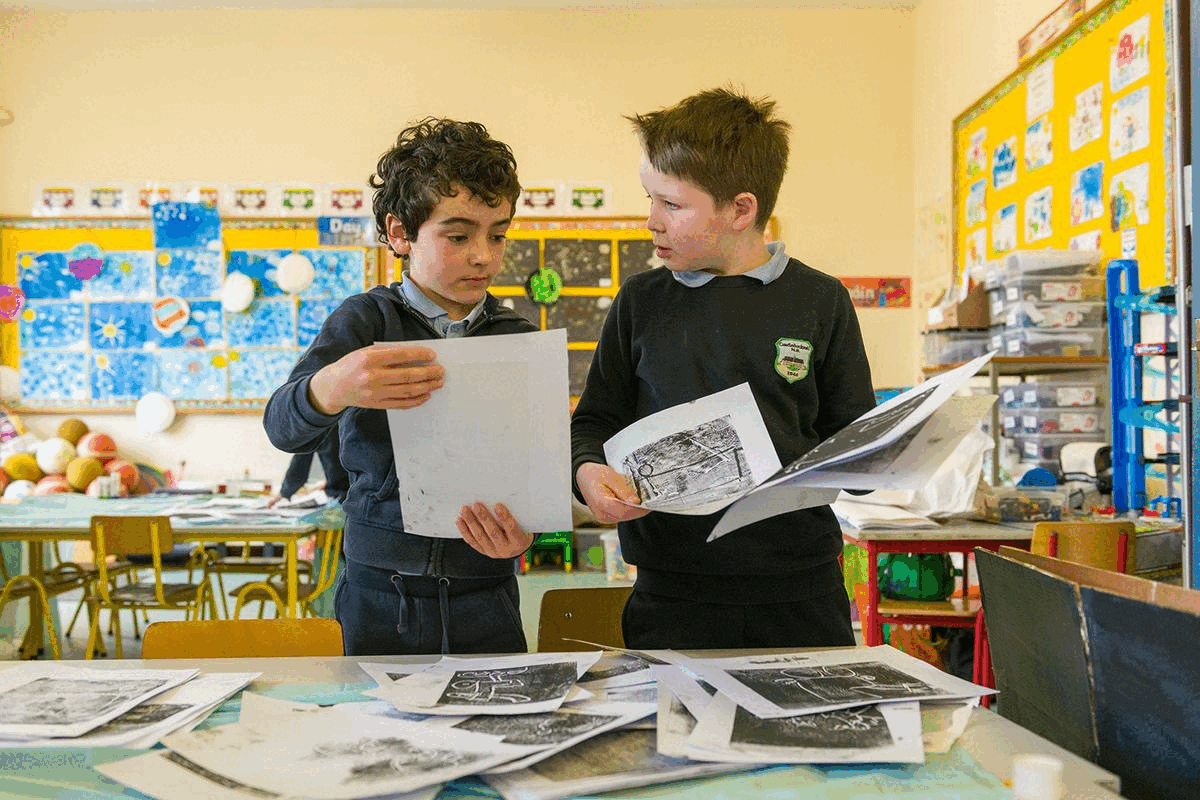 The residencies focused on the children's natural environments and explored themes of identity, methods of communication, and climate change and sustainability. The activities focused on promoting artistic and interpersonal skills enabling pupils to recognize the potential of art to be used as a tool for communication and learning.
A mentorship programme ran alongside each residency which helped to ensure the effectiveness of the project while also providing a positive critique for the resident artist. In addition, it served to refine methods of engaging with the children throughout each residency. The mentors involved in the 2022-23 programme: were David Begley, Michael Fortune, Joanna Kidney, Anthony Lyttle, Eamonn Maxwell, Ann Mulrooney, Monika Sapielak, and Alannah Robbins.
---
The Arts Department of Wexford County Council and Wexford Arts Centre would like to take this opportunity to thank all schools, artists and mentors involved in the project, and the local community for their support and interest in the project to date.
The exhibition will run in the upper and lower galleries of Wexford Arts Centre from Tuesday 4 to Saturday 29 April 2023, and gallery hours are Tuesday to Friday from 10am-5pm, and Saturday from 10am-4pm.
If your school is interested in participating in the Living Arts Project 2023-24 please contact Curator Catherine Bowe on +353 (0)53 9123764 or email catherine@wexfordartscentre.ie.
Images:
Documentation from all the participating schools during the Living Arts Project programme 2022-23.
The Living Art Project is funded by the Arts Department of Wexford County Council, The Arts Council and participating schools. The project is programmed by Wexford Arts Centre.