An Exhibition of work by Olivia O'Dwyer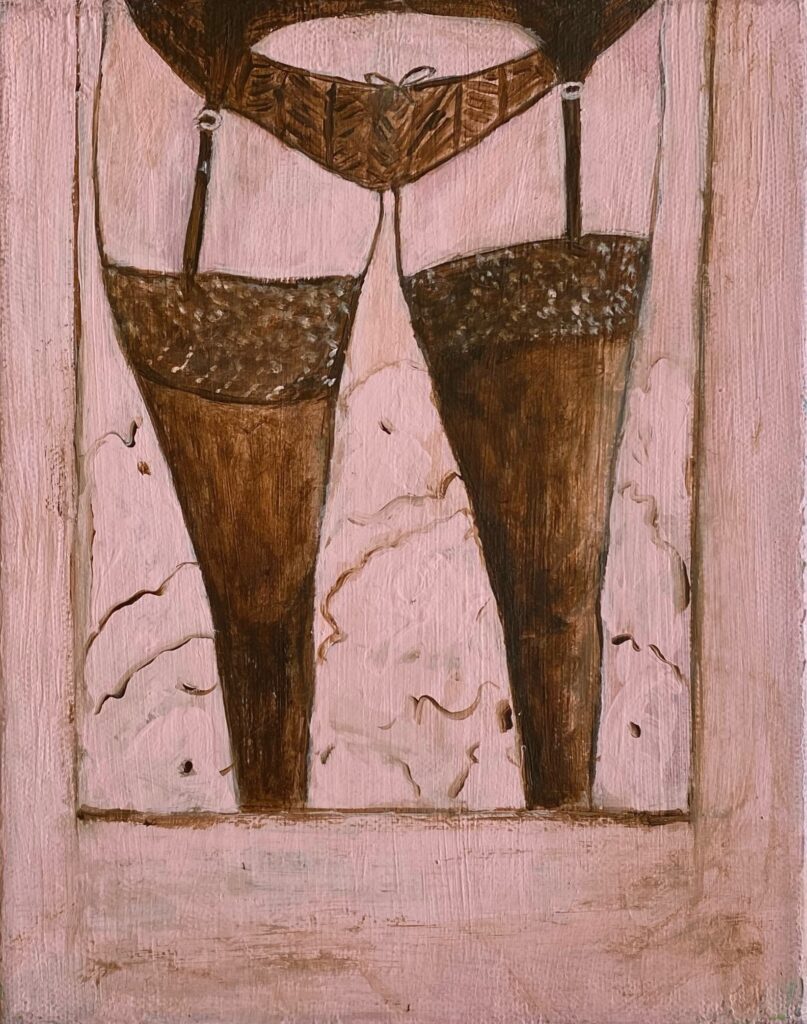 Lockdown Diaries will be held at the Annexe at Wexford Arts Centre from Saturday 23rd October – Sunday 31st October.
Cornmarket, Ferrybank South, Wexford, Y35 X5HF
The Annexe will be open daily (Monday – Friday) form 11:30am-5pm and Saturday from 11am – 4pm. The Annexe will be open on Sunday 24th October and Bank Holiday Monday 25th October where opening hours are 11- 4pm.

Most of the work for this exhibition was done during the pandemic over the last two years. These works are a visual diary born out of my everyday life. I am interested in contextualising my own life through humour and text melded with a search for a sense of place.My work uses the language of rhythm, pattern and repetition of motifs. My primary objective is to allow the paintings to develop through a process of accident and discovery and build a narrative within a series of paintings. I have an eclectic range of interests that inform the work, between the figurative, the landscape and the surreal."Lately I write ideas down, usually something that I have read or heard, that speaks to me. I am interested in making work that relates to my family, the world around me and my personal life."
Olivia O'Dwyer has exhibited both nationally and internationally, most recent exhibitions include; Peripheries Space, Gorey From the Mountain, with selected works from Arts Council of Ireland. Kathmandu, Nepal, funded by Culture Ireland. Cultural exchange exhibition, Velletri, Italy. Olivia was awarded an Artlinks bursary, 2020 and is part of the Living Arts Project with Wexford Arts Centre this year. Her work is held in the Public Collections of the EU Ambassador, Kathmandu and Wexford Arts Centre Offices. She is also working towards a solo show with Limerick City Museum in 2022.oliviaodwyer.comImage credit: Olivia O'Dwyer, Onlooker II, 2021