A Solo Exhibition of Work by Heba Haj Habo
In Association with Cow House Studios.
On Display at D'Lush Café, at Wexford Arts Centre, Cornmarket, Y35 X5HF

13th October – 16th November 2023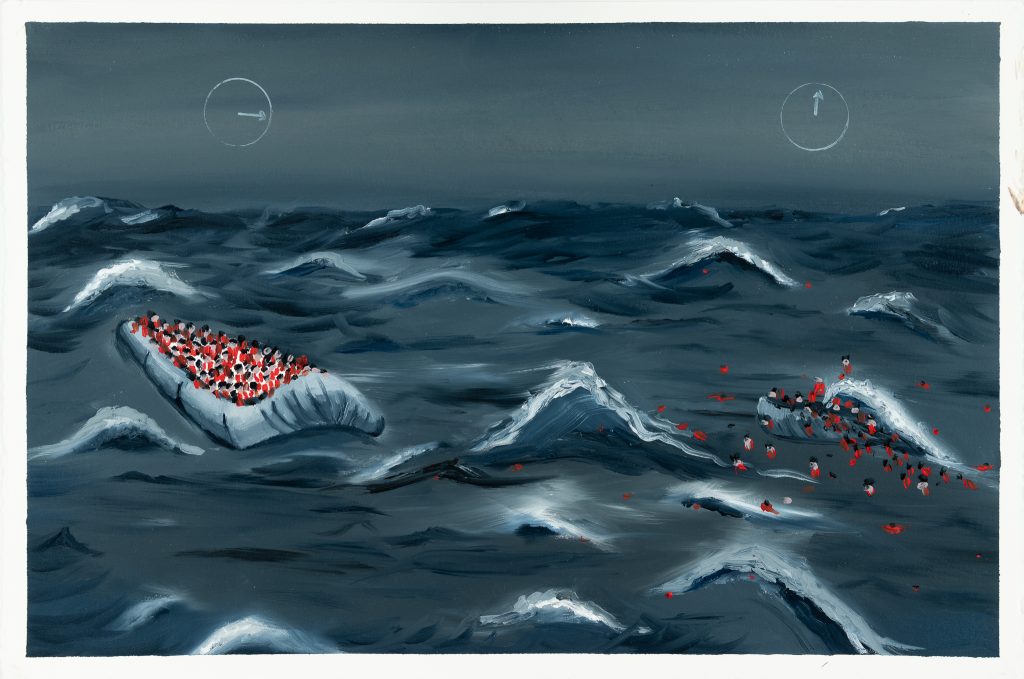 Heba Haj Habo was born in Syria in 2005. She lived with her parents and her five brothers and sisters on a large family vegetable farm in the town of Tell Arn in the district of Aleppo. In 2013 the family moved along with her grandmother's family further north in Syria to escape the dangerous war surrounding and within their town. As the danger engulfed Syria, the family moved from place to place until they finally escaped to Kurdistan Iraq in 2014, where they settled for two years before traveling through Turkey to request asylum in Europe when landing in Greece. Heba arrived in Ritsona Refugee Camp northeast of Athens with her family and other family members in March of 2016 just as the camp was opening. She and the family lived in Ritsona and then in Athens and all 39 of Heba's family members in Ritsona Camp were accepted for asylum in Ireland. Heba and her family moved to Ireland in December of 2017 and resided in a refugee hotel in Dungarvan (Clonea) until settling in Wexford in 2018. Currently Heba and her now 43 family members are happily and productively resettled in Wexford, Waterford and Mullingar.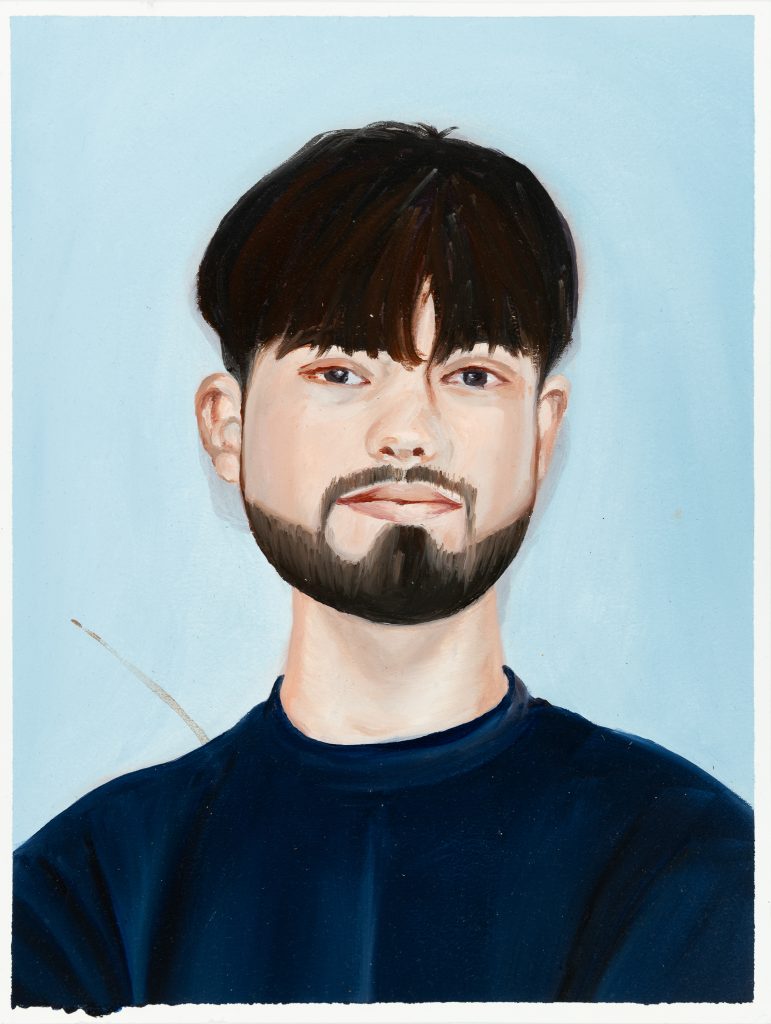 In the summer of 2022, Heba was awarded a full scholarship to attend the teen program at Cow House Art Studios; a progressive artist-run school and residency set in the farmland of county Wexford. Although Heba had been drawing and painting for as long as she could remember, when she was introduced to oil painting at Cow House, she was inspired for the first time to create a series of powerful paintings reflecting her feelings and observations of her voyage from Syria to Greece from age 10 to 13.
Heba graduated from the Presentation Secondary School Wexford, completed with distinction her leaving certificate and was accepted for her first year at SETU Waterford, where she is now studying science. She is the first member of her family to attend university. At Presentation, Heba received numerous awards including: the Ethos Ambassador Award; School Ambassador for Diversity and Multiculturism; the Diversity and Inclusion Award; the Visual Art Award; the Award for Personal Growth; The GAISCE President's Award and two School Principal medals. She continues to share her voice through painting.
I packed many memories and stories into each picture to make a whole. Too many memories to put just one on a page. I want to let my paintings have a voice and tell the story. Hope. – Heba Haj Habo