A film by Bárbara Wagner & Benjamin de Burca
at Wexford Arts Centre, Cornmarket, Ferrybank South, Wexford, Y35 X5HF
22nd August -4th October 2023
This exhibition will open on 19th August 2023 at 4pm, followed by a screening and 'in conversation' event with artist Benjamin de Burca and curator Rayne Booth at 6pm in the theatre space at Wexford Arts Centre.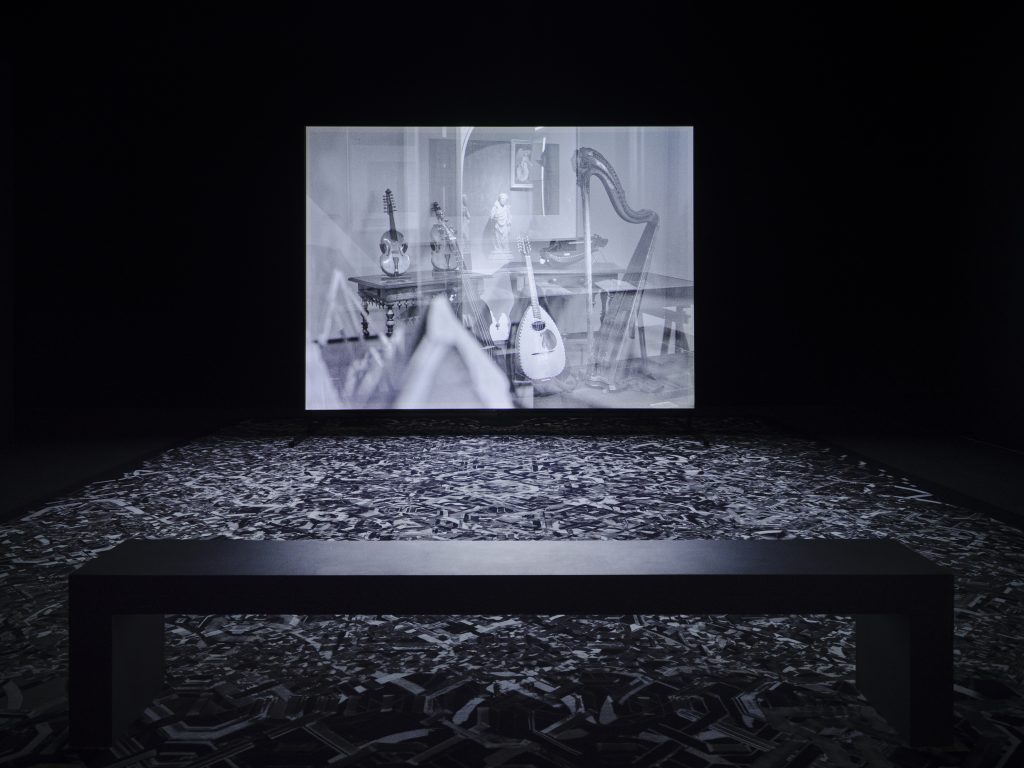 Wexford Arts Centre is proud to exhibit Bárbara Wagner and Benjamin de Burca's film One Hundred Steps.
This exhibition will open at the Wexford Arts centre at 4pm on 19th August on the final leg of its Irish tour. One Hundred Steps is Wagner & de Burca's first transnational film – shot in Ireland and France in collaboration with around 20 musicians and dancers from Ireland, France, Tunisia, Morocco and Algeria.
One Hundred Steps is the eighth audio-visual collaboration of the duo.. The film explores the connection between Irish and Northern African musical and cultural traditions and shared colonial experiences. Presented in two distinct chapters, the first half of the work was shot in March of 2020 in Bantry House, a 17th century Anglo-Irish colonial manor turned private museum in which the traditional Irish singers, musicians and dancers perform. The second chapter is set in a 19th-century mansion located in the centre of Marseille, in the South of France. Rich with history and the trappings of colonial wealth, the artists chose this location to host performances by Northern African musicians, singers, and dancers. Each of these houses carries the weighted atmosphere of its privileged history in their architecture and décor – a history now preserved as both have become museums open to the public.
The museum visitors are transformed into performers, where musical contributions act as ephemeral occupations of these loaded settings, denying a simplified binary relationship between source and extrapolation, or European and the 'Other'. This pivots the power relations of who is doing the telling and who must listen.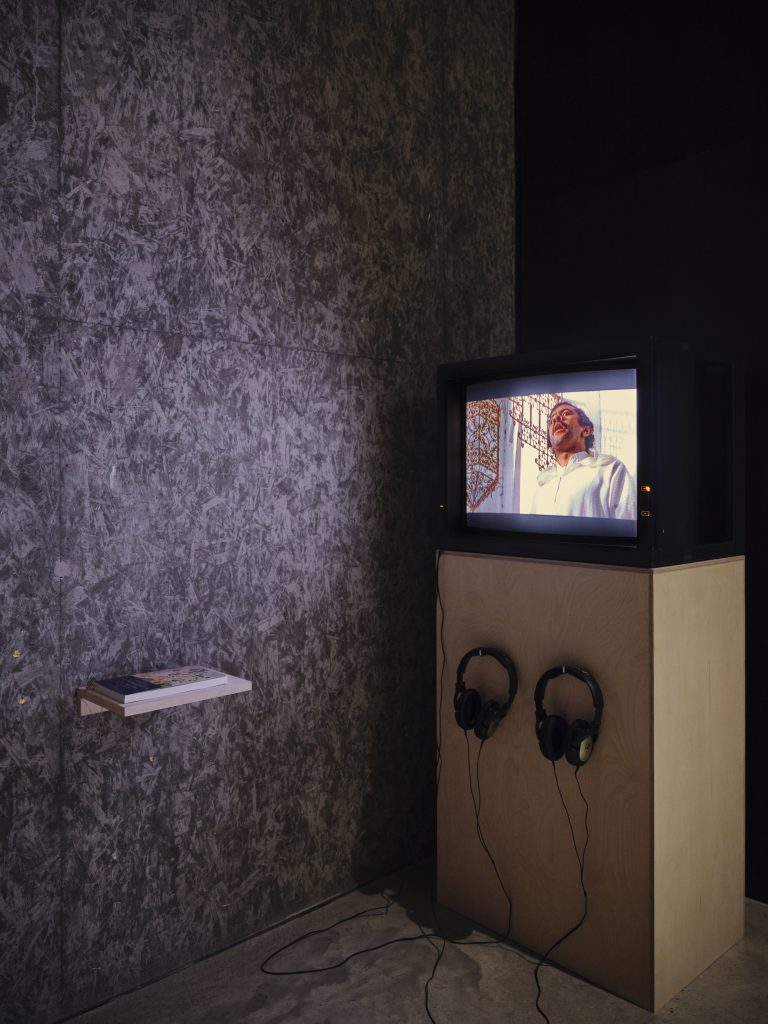 About Bárbara Wagner & Benjamin de Burca
Bárbara Wagner & Benjamin de Burca create their films by working and collaborating with groups of artists who perform within distinct genres of dance, music and other forms of self-expression.
In recent years, the artists have worked with Spoken Word performers in Toronto (Rise, 2018); Brega musicians and dancers (Estás Vendo Coisas, 2016); Evangelical singers (Terremoto Santo, 2017); Schlager music performers in Germany (Bye Bye Germany! A Life Melody, 2017); Frevo and Swingueira dancers in Brazil (Faz Que Vai (2016) and Swinguerra 2019).
They focus on creating moving image works at the intersection of fine art and popular culture, documentary, and fiction. In opposition to the idea of 'giving voice' to a particular group of people, Wagner and de Burca are led by the ideas and practices of the artists with whom they collaborate.
About the tour
The first exhibition of the tour took place at Visual Carlow in March 2022. The work has since been exhibited at The Model Sligo, Sirius Art Centre Cork, The Galway Arts Centre and is now being exhibited in its final showing in Ireland at the Wexford Arts Centre. In 2022, the film had its Irish cinema premier at the Galway Film Fleadh
The tour has been supported through an Arts Council touring grant and is curated and produced by Rayne Booth and Visual Centre for Contemporary Art.
One Hundred Steps was Co-commissioned by Manifesta 13 Marseille and VISUAL Centre for Contemporary Art, produced by VOLTE and Wagner & de Burca. It was co-financed by the Arts Council of Ireland, Bundesregierung für Kultur und Medien (BKM), Medienboard Berlin Brandenburg, V-A-C Foundation and Ammodo.
Press info: rayneboothprojects@gmail.com