for ​emerging music artists – Currently on hold due to COVID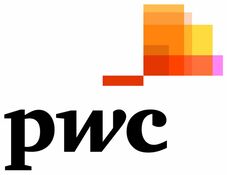 ​Wexford Arts Centre is delighted to announce their new music artist support programme initiative in association with Price Waterhouse Coopers (PwC) Ireland titled as PwC Spotlight programme for emerging music artists.
Wexford Arts centre devised the programme with its programme sub committee participants which resulted in a call out for Wexford based music artists to apply to be on a panel of support artists for incoming programme during the year as well as receive a profile on the Wexford Art Centre website and be supported where possible with mentorship from music representatives on the performance committee panel. Current participants include Wexford based Mick D'Arcy of Cornerboy, Kevin Lawlor, Jazz musician and teacher and Jackie Hayden, former General Manager of Hot Press and renowned Irish music industry expert and biographer, journalist and music gig reviewer. A dedicated gig promoting the Spotlight programme acts will also feature during the year.
Participants for 2019
Patricia Lalor
Patricia is 13 and is in 1st year at Meanscoil Gharman in Enniscorthy. She's been playing guitar for around 2 years, but only began writing and performing within the last year.
Some musical influences in her life are Radiohead, Yellow Days, Bon Iver and Girl in Red, but she is inspired by many different types of music.
She recorded her original song, Regret, recently and is preparing to release it in the early months of this year.
Luke Cosgrave
Luke Cosgrave is a contemporary violinist and songwriter from Ballygarrett, Wexford. He began his songwriting and performance career in Cork city while studying at the Cork School of Music and has toured and performed with many groups performing at festivals and venues across Ireland and abroad. His folk rock style is rich with multiple layers of violins and guitars giving his music comparisons to Gilbert O' Sullivan and the Beatles.
He has shared the stage with some great acts including The Villagers, Florence and the Machine, The Magic Numbers, John Spillanne and The Waterboys. His debut EP titled "The Great Divide" recieved airplay on local and national radio aswell as performing on RTE and TG4. He was recently considered for RTE's Other Voices and BBC's Introducing programme. He is currently back working in the studio on his latest works.
​Although rooted in the Cork and Wexford music scene Luke Cosgrave's sound rests somewhere between the politically conscious blues of Dylan and Joplin and contemporary rock acts such as Coldplay and Kings Of Leon. Although Luke's music is rooted in folk and classical music it is full bodied and rich with fresh sounds and danceability. The music combines colourful electric violin playing by Luke along with true and honest lyrics making it something very different and special. There is nothing complicated about the sound as Luke himself says, "I want to give listeners the feeling that they have just been power hosed with a brand new sound even though it's still good old fashioned rock with an electric violin on top!!"
Luke's music stands for something greater than a good melody with a catchy hook. Front man Luke Cosgrave believes that all artists have an obligation to use their talents to the best of their ability in the hopes of making society and the world a better place for all to live in. His philosophy is reflected on such tracks as the anti – war song, "Look What You've Done!", a heartbreaking tune that screams out at a society that accepts the killing of innocents as a fact of life.
"Even the briefest exposure to their songs is enough to tell you there's something exciting afoot here – the eminently catchy 'Broken Glass' and 'Look What You've Done' a bittersweet plea to respect your fellow man – are eloquent, wise and come with hooks you can't get out of your head with a crowbar
https://soundcloud.com/luke-cosgrave-813938037/heart-of-hearts/s-nmXFP
Rachel Grace
Rachel Grace is an up and coming Wexford-born singer-songwriter
She is a proudly homegrown independent artist, and from a young age, has been self funded since she first started writing and producing music. She's been described by her followers as a unique young lady with a powerful observation on life and the voice of an angel
No stranger to the stage, she has supported internationally renowned artists such as Wallis Bird, Don Mescall, Keith Plunkett, Larry Kirwin and Deni Bonet. Fresh off the bat from winning Wexford Has Talent 2018, she released her single 'You Don't Know' from her new EP on the 27th of April. The song features a slick blend soul and funk with hints of rock undertones and it has received widespread approval. It has been played on radio stations across the country, earning her the spot of Artist Of The Week on Beat Fm.
Having already released an album in 2015, her new EP 'Routes' was released on the 27th of May this year. It is available on all major platforms and has received a lot of attention from radio stations. In September of this year, she performed on Natashas Living Food Emporium Stage at Electric Picnic. Without any doubt, this EP holds a very promising future for this young artist.
"Wonderful potential from someone so young"
"The rising star of Rachel Grace"-Don Mescall Singer/Songwriter
"For one so young, there is so much wisdom and heart"- Dublin City FM's Hazey Lake
"Filled with professionalism beyond her years, it's an enthralling listen from beginning to end"- Listen to Discover's David Croker speaking about her single, You Don't Know
Links:
Spotify https://open.spotify.com/artist/11C3abcecqcl2uCRYXEQw1?si=DjIBSXXbT3KMZrWJDJxkPg
Facebook https://www.facebook.com/rachelgracewexford/
Participants for 2018
Megan-Kate Doolan, Karen Alice Dunbar, Alice Lynskey and Stone Blind State.
They were matched up where possible with touring acts which included: The Lost Brothers with Steve Wickham, Paddy Casey, The 4 of Us, Larry Kirwan, Radiant Aracadia, Wells House Little Festival in the Big House and Carole Nelson.
The acts also received mentorship from Jackie Hayden renowned music expert and former general manager of Hot Press as well as author of biographies on Bob Dylan and Phil Lynnott.
​​A dedicated gig promoting the Spotlight programme acts will also featured during the year.
Megan-Kate Doolan
Megan-Kate Doolan is a singer-songwriter from Wexford. After years of busking and songwriting, 2017 offered many wonderful opportunities for Megan-Kate, including playing support for Hudson Taylor, Áine Cahill, Mundy and Deni Bonet alongside playing in some great venues, such as The Grand Social, Wexford Spiegeltent and Wexford Arts Centre.
Megan-Kate's debut EP 'Wait Another Day' had a successful launch in December 2017 and is now available to download on iTunes and stream via Spotify.
Spotlight support 2018
The Lost Brothers
LINKS:
Buy Now: iTunes- https://tinyurl.com/waitanotherdayitunes
Amazon- https://tinyurl.com/waitanotherdayamazon
Stream now: Spotify- https://tinyurl.com/waitanotherdayspo…
Deezer- https://tinyurl.com/waitanotherdaydeezer
More from Megan-Kate:
https://www.facebook.com/megankatemusic
https://twitter.com/megankatedoolan
https://www.instagram.com/megankatedo…
https://www.megankatedoolan.com/

https://www.breakingtunes.com/megankatedoolan/
https://megankatedoolan.bandcamp.com/
Karen Alice Dunbar
Karen Alice Dunbar is a Wexford based Singer-Songwriter. Marionette is her debut EP recorded in Spring 2017 at Silverwood Studios, Newtownmountkennedy by producer Gavin Ralston.
Her love of music began with classical piano when she was 9 years old. She spent her teenage tears immersed in Musical Theatre, but it wasn't until she began her studies in Music & Theatre at University College Cork at age 19 that she took up guitar & began to write poetry.
In 2013 she had one of her songs chosen for consideration by Mundy on RTE Songwriting Competition "The Hit". That year she also completed an Advanced Diploma in Professional Songwriting at BIMM Dublin.
She is currently travelling & performing around Europe, having just completed a tour on the Greek Islands in Summer 2017. She has also taken a couple of trips to Nashville,Tennessee where she continues to grow her network & develop her songwriting craft.
She has many plans for 2018 so watch this space!
Spotlight support in 2018:
Radiant Arcadia
Review: https://www.wexfordartscentre.ie/reviews.html
Alice Lynskey
lice Lynskey is a singer/songwriter. Originally from Dublin, she now lives in Enniscorthy with her family. Alice was humming along to songs before she could even talk. Her first performance was on stage in the Olympia theatre at age 7 singing and dancing. Being surrounded with many different music influences since young, everything from ABBA and The Horslips to The Beatles and Brittney Spears, Alice's writing style is varied. Pop with a hint of folk and a shake of country is how she describes it.
Alice's writing began in primary school with her love of poetry. When she discovered limericks which herself and her grandad would write together, she began writing her own songs. entered many school talent shows and when in college she entered a song in RTEs show The Hit. Her song Run and hide got through to the final and was chosen by The Stunning. It went to no 6 in the Irish Charts! She has sung in the Olympia, the Helix, the Wexford Opera House and several shows. Alice now works in the Science industry as a laboratory analyst which she really enjoys and will soon releasing her music. Watch this space.
Spotlight Support 2018:
Carole Nelson
https://www.wexfordartscentre.ie/reviews.html
https://soundcloud.com/alice-lynskey/sets/not-today-alice-lynskey/s-a6TeX
https://www.breakingtunes.com/alicelynskey
Stone Blind State
StoneBlindState are a 5 piece straight up Rock band from Wexford featuring:
Bryan Murphy – Lead Vocals
Michael McDonagh – Songwiting, Guitar and Vocals
Gary Davitt – Lead Guitar
Cathal Fitzpatrick – Bass
Ryan Cox – Drums
​
Formed in 2017, they have spent a year creating material to bring out their Debut EP that they hope to release in early 2018
https://soundcloud.com/user-83615728