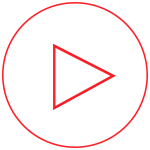 Click here to see Exhibition Video
The term Safe-Hold comes from the anthropologist Gerard Reichel-Dolmatoff, who studied the cultivation of native Indian gardens in forests. What emerged was the cultivation of temporary plots that secures the legacy of important plants to the tribe whose lineage may be undermined due to environmental stresses. These mobile gardens become 'safe' homes for their offspring. In the context of this exhibition, this phrase provides a broad ecological structure that opens a new way of thinking about land, movement, plants, and people and responds to the current crisis of habitat loss. This knowledge is married to Christine Mackey's deep interest in agricultural practices as an artist, gardener and seed-saver, which aligns her working processes to focus on the interrelationship between plants and all living organisms.
This exhibition is one outcome of a public art commission under Wexford County Council's Per Cent for Art – M11 Gorey to Enniscorthy PPP Scheme (2019), whereby a number of sites with pollinator – friendly plants were sown in Gorey. Mackey worked with local communities to actively engage in solutions for habitat loss and transform underutilized sites into aesthetically pleasing and environmentally sustainable safe-holds that serve as pollinating pastures for our bees to inhabit and for native wild-flowers to take hold. Future plantings are marked for this Spring in Enniscorthy.​
Mackey's interest in pedagogy and new media in social and public contexts led her to develop a workshop programme with participants from Gorey Youth Needs. The workshops explored key environmental/climatic issues relevant to a young population. This process resulted in the documentation of an unofficial seed planting exercise in a local Sitka forest and text works concentrating on the poetic use of language as political slogans. Key works from this series are presented in the upper gallery.​
Christine Mackey, based at Leitrim Sculpture Centre, was educated in fine art at the National College of Art and Design, Dublin and Dartington College of Arts, Devon graduating in 2012 with a Ph.D. from the University of Ulster, Belfast. She completed a Fulbright Creative Research Scholarship Award in 2018 pursuing independent research at institutions across the States including Art & Ecology Department, University of New Mexico; Botanic Gardens Steere Herbarium, New York; Native Seed Savers, Arizona; and WormFarm Institute and GUMZ Peppermint Farm, Wisconsin. Mackey has participated on a number of residency-exhibition programmes including the Museum of English Rural Life, The Observatory SPUD, ArtsSway (2017); and The Politics of Food, Delfina Foundation, London (2015).
She was awarded a GB18 exhibition grant to exhibit new works developed on the Tree Charter Residency Programme, curated and commissioned by Common Ground, England and exhibited at The Bothy Gallery, Yorkshire Sculpture Park (2018). On-going projects include 'The Potting Shed' (2014 to date) through ArtLink, Donegal, which opened up a new social space inside a defunct military environment. Pressing environmental issues in relation to the geopolitical control of seeds was made evident in the three-year project 'Seed Matter' (2010 to date) devised as a series of exhibitions and a publication, with future works in development supported through a Bursary Award from The Arts Council of Ireland.