When:  Thursday 24 June at 12pm
Where: Limerick City Gallery of Art
This event will take place via Zoom and there will be the opportunity for all those attending to join the discussion.
 
Join us for a conversation with Artist Mary-Ruth Walsh hosted by Dr. Yvonne Scott at 12pm on Thursday 24 June as part of the Skin Deep National Tour.
To attend this talk click the link below before midday and please allow a few minutes for the host to let you in.
Zoom Meeting: https://us02web.zoom.us/j/83293365894
Meeting ID: 832 9336 5894
SKIN DEEP, a national touring exhibition by artist Mary-Ruth Walsh, is currently on view in Limerick City Gallery of Art. The exhibition launched at the Highlanes Gallery in 2020 and will travel to Wexford Arts Centre this October. Through collage, film and sculpture/installation, Walsh extends her interest in architecture and explores skin as substance and metaphor. SKIN DEEP was commissioned by Wexford Arts Centre.

Walsh aims to uncover the psychology of society's investment in skin as it continues to be a contested surface and a carrier of social standing. The work examines the impenetrable façades of contemporary corporate buildings and impassive faces that are unlined and inexpressive through medical intervention, questioning why flawless skin and flawless architectural veneers are considered important in society today.
---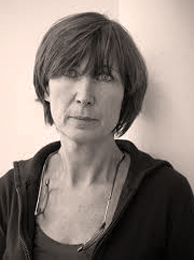 Based in County Wexford, Mary-Ruth Walsh graduated from Goldsmiths College London (MA) and the National College of Art and Design (BA), Dublin. Walsh has participated in national and international exhibitions and the Artist's Residency Programme in the Irish Museum of Modern Art, Dublin; RHA's experimental drawing studio, Dublin; Aabenraa Artweek, Denmark and Basekamp in Philadelphia. Walsh's work is in the collection of Trinity College Dublin and private collections.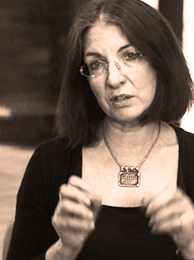 Dr Yvonne Scott, is a Fellow Emerita, Trinity College Dublin where she was Associate Professor in History of Art, and founding Director of TRIARC, Trinity College Irish Art Research Centre. Yvonne is co-editing (with Catherine Marshall) a book entitled  Irish Art 1920–2020, Perspectives on a Century of Change (Royal Irish Academy, forthcoming, 2021). Her current research is focused mainly on agendas in landscape, nature and environment, and she has published extensively on various aspects of modern and contemporary art.
---
Skin Deep is supported by an Arts Council Touring and Dissemination of Work Award and an ArtLinks Award.
Skin Deep launched at the Highlanes Gallery, Drogheda in November 2020, and will be on view at Limerick City Gallery of Art, Limerick from 14 May – 27 June 2021 and Wexford Arts Centre, Wexford from October – December 2021.
Limerick City Gallery of Art
Carnegie Building, Pery Square, Limerick, Ireland. V94 E67F
Tel: +353 (0)61 310633
Email: artgallery@limerick.ie
Website: www.gallery.limerick.ie
Gallery hours: Monday – Saturday from 10am-5pm / Thursday from 10am-7.30pm / Sunday from 12pm-5pm