Wexford Arts Centre in partnership with Music Generation Wexford are seeking submissions from young singer/songwriters, bands, rap/spoken word performers in Wexford to be included in a new series of Summer Sessions – Young voices to be held on Friday 22nd July and Friday 29th July from 7:30pm in The Annexe @ Wexford Arts Centre (3 John's Gate Street).
The sessions will be hosted by singer/songwriter Rachel Grace and will feature new voices selected from submissions. Each young voice act will have opportunity to perform two songs/two spoken word pieces. The events will be open to limited audience. Further mentoring will be provided to performers from musician Justin Cullen.
To be considered, please email link to audio/video of file of maximum two songs (max 3 mins each)  to boxoffice@wexfordartscentre.ie   Include Summer Sessions – Young Voices in email subject title.  Please note availability to perform at The Wexford Arts Centre Annexe on Friday 22nd and Friday 29th July 2022. Deadline for submission Monday 18th July 5pm.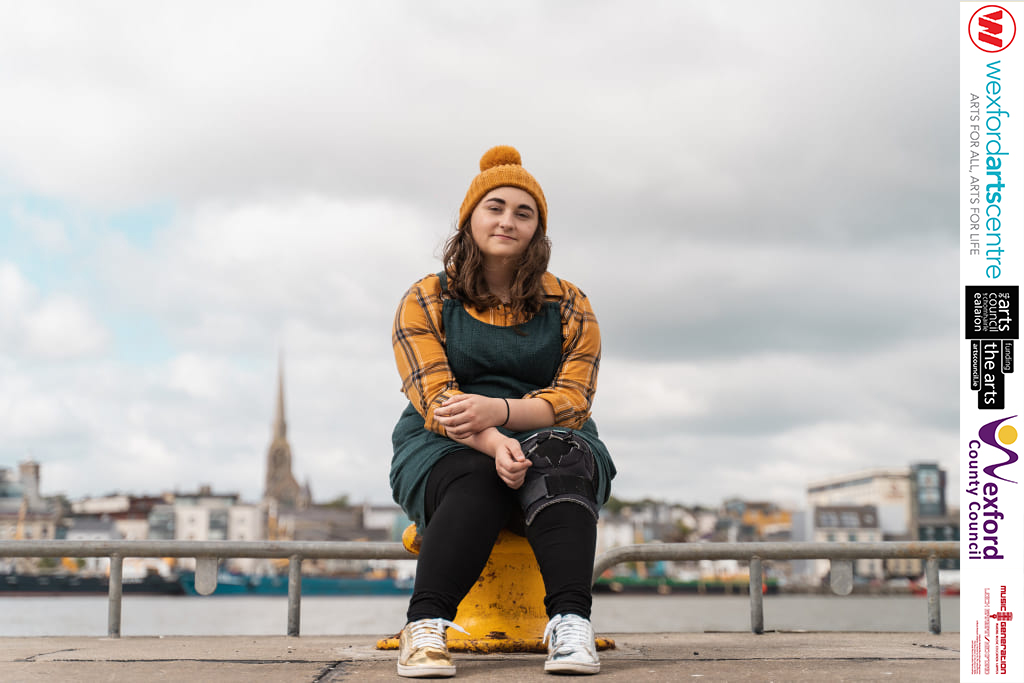 Rachel Grace has established herself as one of Ireland's most promising songwriters, and at only twenty years of age.
Her music is a melting pot of pop and soul with a vocal style that captures the mood of generations past, echoing the soulful voices of artists like Norah Jones, Amy Winehouse and Eva Cassidy.
She has played extensively throughout Ireland and parts of the UK and has supported internationally renowned artists such as Wallis Bird, Brian Deady, Roisin O and Paddy Casey.
Her latest single 'Cry Me An Ocean' was a hit with both audiences and airwaves, placing on the RTE Recommends List and earning her a place on Irish Jam's Top 10 Artists under 21 List.
Most recently, she was selected to showcase at Ireland Music Week 2021 and is currently in the process of recording her debut album, which is set to be released early next year. 
Justin Cullen is a songwriter and recording engineer based in Wexford, lead singer and songwriter with Irish band Frankenstein Bolts and works as a musician educator with Music Generation Wexford. He has a background in sound recording and editing in music and film-sound and has scored and composed for numerous Irish independent film releases. Justin also delivers workshops on song-writing, movie making, studio recording and stop animation to teens and adults in various schools and arts centres around the country.
Frankenstein Bolts are a dream pop band from Wexford. Their music ranges from breezy summer pop to effects drenched indie rock. Over the past few years they have release two albums, an EP and numerous singles. Both albums were very well received by Irish music press and made several end of year best of lists. Frankenstein Bolts have played main stage slots at many of Irelands biggest festivals including Electric Picnic, Other Voices and Castlepalooza. Over the past couple of years the band used the lockdown time to write new songs and develop their sound. This time away from live shows gave them a chance to explore new instruments and write enough material for another two albums. They are currently recording a new single due for release in spring 2022.
Music Generation Wexford is part of Music Generation, Ireland's National Performance Music Education programme. Locally, the programme is co-funded by the Waterford and Wexford Education and Training Board and Wexford County Council. Nationally, initiated by Music Network it is co-funded by U2, the Ireland Funds and the Department of Education and Skills.