CALL FOR SUBMISSIONS

We are delighted to announce that submissions for our Annual Open Submission Exhibition in association with Wexford Lions Club are now available to purchase online. We invite submissions from local artists and anyone with an interest in art regardless of their level of skill or previous experience.

The Annual Wexford Lions Club Exhibition celebrates local talent and offers a platform for artists who are at various stages of their careers as well as those with an interest in art who wish to see their work realised within a gallery context. For this reason, it is an important show within the Wexford Arts Centre's visual art programme. The Exhibition will be on view in the lower and upper galleries of Wexford Arts Centre in 2021.
As a result of the tremendous success of last year's show and the remarkably high-quality work received, the theme for the 2021 Lions Club exhibition has again been left entirely open. The open brief allows participants the freedom to create exciting and original artwork, and to tell their own stories. These stories or experiences can be related through a varied range of subjects such as urban and rural narratives, abstraction and even pure imagination.

Also, this year we will again feature the Young Lions gallery, dedicated exclusively to the work of young, budding artists. Young artists are encouraged to experiment with all types of mediums and objects – paints, glitter, buttons, transfers; Lego…the list is endless. As the Lions Club International celebrated its centenary in 2017, a Perpetual Children's Trophy will be awarded again this year to a Young Lion for a work that explores the history and/or reflects on the aims and overall ethos of the organisation.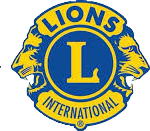 Wexford Lions Club has served the community of Wexford since 1979 and provides support to the local community. This support may be monetary, such as food vouchers at Christmas for families and individuals in need, or by giving their time to assist community projects such as The Trabolgan Holiday Project and The Message in a Bottle Project and the Carer's Weekend Project is a project where carers are treated to a weekend in Ballyvaloo Centre and are provided with counsellors, reflexologists, and motivational speakers.

Interested persons are asked to visit www.wexfordartscentre.ie where canvases and watercolour boards are available to purchase and will be available for collection from Spectrum Art & Framing from December 1st. Please note that places are limited and you must purchase your canvas or board online to secure your submission. We will not be taking orders at the box office this year.
Applications are limited to one per person and as the number of artists participating in the exhibition is limited, applications will be processed on a first come, first served basis. Exhibitors must complete a submission form which will be issued upon receipt of purchase and must be submitted with the artwork in January 2021. Exhibitors will be notified of the deadline for submission of completed work after the 1st December 2020. Exhibition entry fee is €10.00 per applicant. All artworks must be submitted unframed on or before this date and on the board/canvas provided by the arts centre. Please note that we cannot accept any other canvas type.
We welcome all submissions and encourage you to consider gifting a canvas this Christmas!
Due to the limited exhibition spaces, we will not present sculptural works in the exhibition. We wish to thank all those who submitted sculptural works in the past.
Wexford Arts Centre & Wexford Lions Club would like to thank Spectrum Art & Framing and Light and Shadow Wexford for their ongoing and generous support of this exhibition. For further information on the exhibition please contact Visual Arts Manager, Lisa Byrne via email lisa@wexfordartscentre.ie.