An Exhibition of Photography
by Dave Sones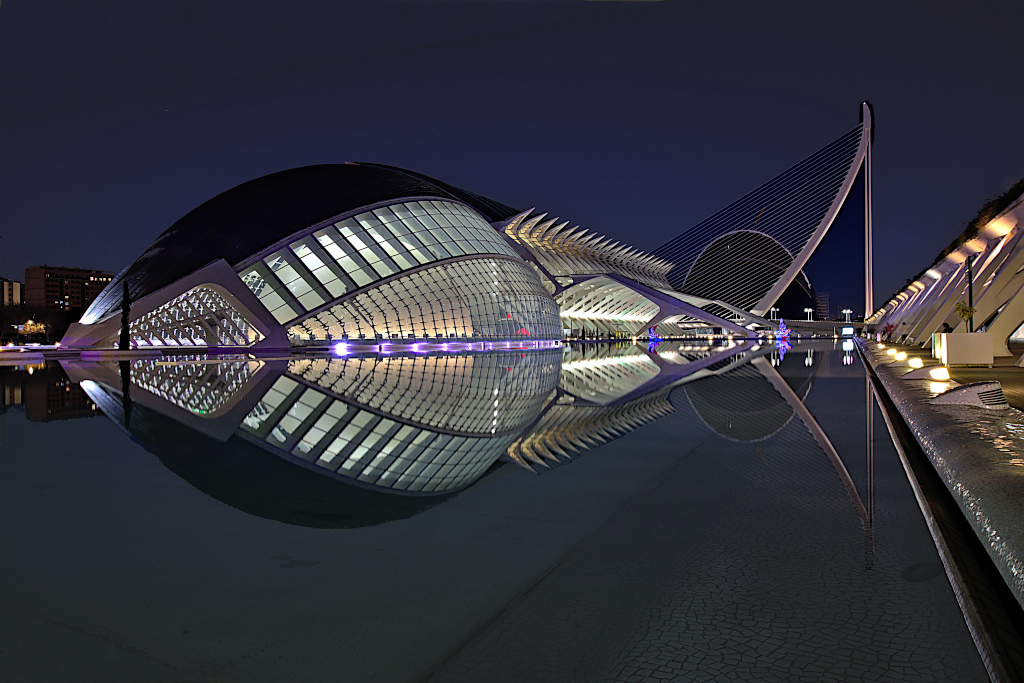 Although not my only preference for photographic subjects, architecture is certainly a genre I keep returning to. From the sometimes rigid and angular form of modern structures, to the softer and perhaps more welcoming style of older buildings, all offer great interest and an opportunity for interpretation when captured by the camera.
All of the images displayed were taken over a four day period in the Valencia City of Arts & Sciences and surrounding area. The park is something of a photographer's delight. The three principle buildings are the Museu de les Ciències Príncipe Felipe (Science Museum), The Palau de les Arts (Opera house) and The Hemisfèric digital 3D cinema. All three are surrounded by infinity pools which create amazing reflections, both during the day and at night. Designed by Valencian architect Santiago Calatrava, the park is classed as one of the twelve great attractions in Spain.
The futuristic style of the buildings, along with their relationship to each other, offers numerous aspects which reveal themselves as you move around. From one position they combine to resemble a fantastical fish; the Hemisfèric at night, an unblinking eye; or the Science Museum, an alien spacecraft. The possibilities are almost endless.