​Welcome to our recording of online events page. We hope you enjoying viewing the events and workshops in this programme. Wexford Arts Centre is a registered not for profit charity. We appreciate all donations for viewing our online programme which gets re-invested into ongoing delivery of our vibrant arts programme for all and for life.
Thank you for your ongoing support.
Jazz Across the Bay: hosted by Melanie O'Reilly, on LirMedia.Tv
Jazz Across the Bay: hosted by Melanie O'Reilly, on LirMedia.Tv in affiliation with Wexford Arts Centre & Jazz Appreciation Series.
Celebrate International Jazz Day by joining Jazz singer Melanie O'Reilly when she hosts the first programme in her online radio series Jazz Across the Bay – devoted to the spirit of jazz everywhere.
Today's programme features three international jazz musicians:
Saxophonist Lisa Pollard, also known as Saxlady, has thrilled audiences around the world, playing with such luminaries as Duke Ellington, Mercer Ellington, Ray Brown, Benny Green, Red Holloway, Grady Tate and Jessica Williams. A versatile tenor sax player and accomplished band leader, Lisa enlivens the San Francisco music scene with her diverse activities.
Pianist/Arranger/Producer/Composer Frank Martin: Northern California native Frank Martin has a stellar career as a pianist /keyboard player that has found him performing with everyone from an amazing range of musicians such as Larry Coryell, Flora Purim & Airto Moriera, Stevie Wonder, Sting, Randy Brecker, Whitney Houston, Al Jarreau, Narada Michael Walden, Herbie Hancock and many more.
Pianist/Music Educator: Jericho Traore:, renowned throughout his native Normandy, leader of the Jericho Jazz Band and is part of Jazz Club de Normandy.
A Classic Christmas with Musici Ireland
Featuring classical and classic Christmas favourites performed by Musici Ireland string quartet: Violin – Mia Cooper and Lynda O'Connor, Viola – Beth McNinch, Cello- Gerald Peregrine. Programme includes Corelli Christmas Concerto, Nutcracker Suite, O Holy NIght, Christmas Medley, Good King Wenceslas and Carol of the Bells.
Also featuring classic stories excerpts: A Child's Christmas in Wales and Wind in the Willows read by poet/actor Joe Neal, The Robin Story by storyteller Joe Brennan and Little Women and 'Twas the night before Christmas read by renowned actor Ruth Hegarty (Fair City).
Recorded at Wexford Arts Centre during COVID 19 lockdown December 2020. Donations appreciated to support continued programme development behind closed doors.
A Jazzy Christmas with Melanie O'Reilly & Trio
Gather round with your mulled wine and mine pies, sit back and relax and enjoy a special evening of festive nostalgia and swing. Let Melanie O'Reilly and her stallar trio of Kevin Lawlor – drums, Cian Boylan – piano and Adrian Jackson on bass bring you a Jazzy Christmas!
---
---
Ruth Codd is a 24-year-old makeup artist living in Wexford with a love for art, music and culture. She is a keen painter and participates in the local "Brushstrokes" group along with fellow artists. Following her life-changing surgery in 2019 she decided to start a TikTok channel, raising awareness about being an amputee and has since gone on to be one of the biggest Irish creators. She aims to break down the barriers surrounding the subject of disabilities and mental health in Ireland through her quirky sense of humour and growing social media platforms.
---
My Real Life by award-winning author Eoin Colfer (Artemis Fowl), performed by Don Wycherley (Sing Street, Bachelors Walk, Abbey Theatre) and directed by Ben Barnes (Artistic Director of the Theatre Royal, Waterford and former Artistic Director of the Abbey Theatre). Produced by Central Arts and Four Rivers.
---
---
Billy Roche returns to the Wexford Arts Centre after Lockdown
Our first theatre gig after Lockdown with social distance measures in place – thanks to our wonderful audience for co-operation. Dan Comerford was in the house recording so all those who didn't get in, could have the opportunity to view for suggested donation. All contributions help us to deliver our ongoing commitment to provide an outlet for creative connection with our community in whatever way we can and support the wonderful artistic talent we have locally and nationally. Check out wexfordartscentre.ie to catch upcoming intimate gigs. Limited seats so book in advance. Enjoy!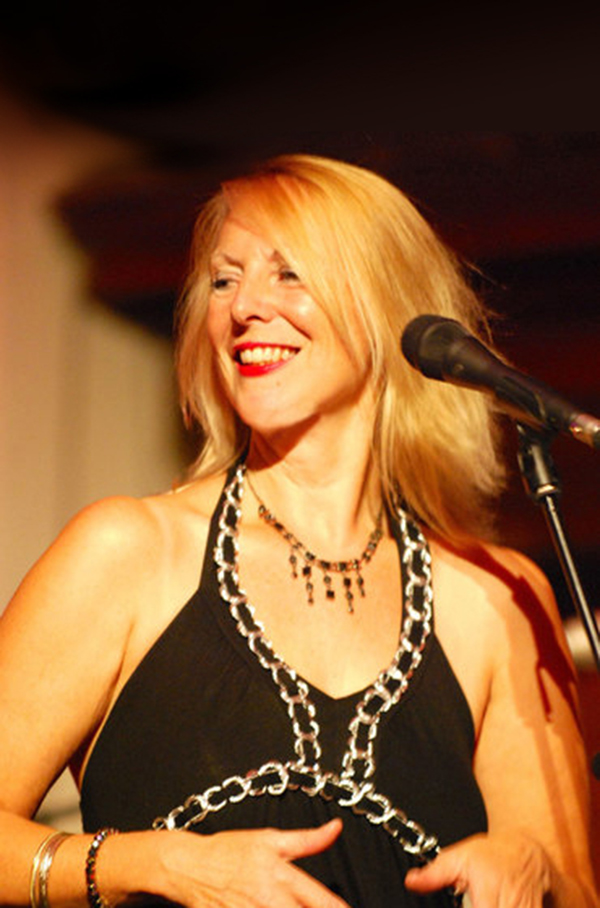 ​Jazz Appreciation Series with Melanie O'Reilly
Thursday 28th May, 2020.
"Singers of the Swing Era" featuring Helen Ward with Benny Goodman, Billie Holiday, Peggy Lee, Helen Forrest, Dick Haymes and Martha Tilton
Pandemic Poetry by Carmel Cullen
Carmen Cullen was born in County Tipperary and is the niece of singer Delia Murphy. Her first novel: Two Sisters Singing, was published by Liberties Press in 2013 and is loosely based on her iconic aunt. Carmen was Head of English in Coláiste Dhúlaigh Secondary School in Dublin for more than twenty years and is now a full time writer. She has given Readings and provided writing workshops widely, for many years. She has published four collections of poetry and her book, Class Acts, Drama for the Junior Certificate, a collection of plays and workshop material for schools, is currently on the Applied Leaving Cert course. She completed her MA in Creative Writing in Trinity College in 2009. Carmen now lives in Bray, Co. Wicklow. Hello Love, her second novel, will be published by Liberties Press.
Carmel used the opportunity that Covid 19 gave her to pause and reflect, a result of having to slow down and use time more creatively and as a result wrote the series Pandemic Poetry
Printmaking Demonstration & Talk
​with artist Deirdre Meehan-Buttimer ​
​On Friday 22nd May as part of the Hospitable Actions Programme run by the Bealtaine Festival Wexford Arts Centre held an online printmaking demonstration and a talk with artist Deirdre Meehan-Buttimer. The technique Deirdre demonstrates is a print and mark-making approach which she has employed in studio work and community projects/workshops/ residencies.
National Drawing Day 2020 with David Begley
In this online workshop, David shares his knowledge of making and drawing with charcoal. He demonstrates how to prepare wood such as driftwood, willow, bramble and ivy in order to bake your own charcoal and demonstrates charcoal drawing techniques for tone and line, combining these with feather, chamois and rubbers to erase and draw in light.
Magical Journeys with Joe Brennan
Join Wexford storyteller Joe Brennan as he dips into his collection of traditional stories to bring you on one of many 'Magical Journeys'.


Caca Milis Cois Tine Cabaret Friday 17th April 2020 8pm.
​If you missed this wonderful Zoom event and would like to view the Zoom recording in own time see link below. We appreciated a Give What Can donation which supports payment to artists and to Wexford Arts Centre programme development to continue to deliver quality arts programme for our local as well as global community whether online while under COVID-19 restrictions or in-house when we are able to return to our beautiful buildings in Wexford Arts Centre and Presentation Centre Enniscorthy and to support Creative Hub Studios. Wexford Arts Centre is a registered charity. Thank you for all of your continued support for Wexford Arts Centre delivering Arts for All, Arts for Life. Stay Safe! Stay Creative! #RaisingSpirits
Click on link below to access Zoom Recording of show and enter this password when requested Password: k8^4*@?T