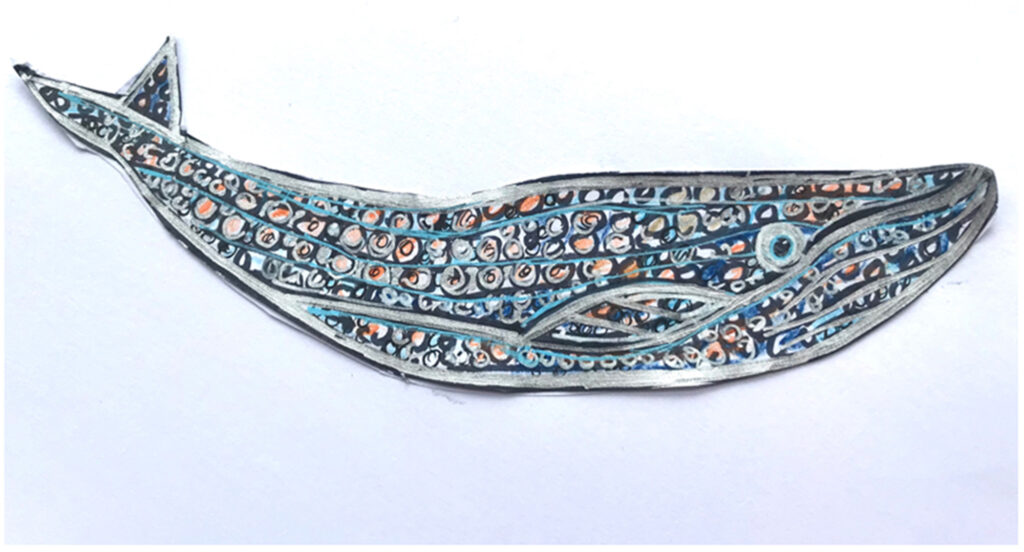 Wexford Blue Whale: Chanies Across the Sea
BRIGHTENING AIR | COISCÉIM COILIGH
---
The Wexford Blue Whale Chanies Across the Sea is presented as part of Brightening Air | Coiscéim Coiligh, a 10 day nationwide season of arts experiences brought to you by the Arts Council. Supported by Wexford County Council.
The mosaic whale recalls the 25-metre blue whale named "Hope" beached in Wexford 1891 and subsequently sold to the Natural History Museum in London where it now hangs in the entrance hall.The materials used in the making of the mosaics are shards of Staffordshire pottery, 'chanies', from Stoke that have, for more than a century, washed ashore on Rosslare harbour from shipwrecks, including a ship bound for Savannah Georgia USA in 1857. The mosaic represents hope in our ability to stay connected and sustain community collaboration on a local and international level.
The chanies within the whale mosaic come mainly from the collection of Ann Borg and the four buoy mosaics preserve the history and the journeys that connect Wexford with the UK and Savannah, home to generations of Wexford's emigrants.
The steel frames were made by Dermot Cullen of DC Fabrication.
Note: the Wexford Blue Whale: Chanies Across the Sea was created of, by and for the Wexford Community Workshops were held in accordance with COVID 19 health and safety guidelines where participants could put their name on the back of a chanie to be included in the Whale and there was also an opportunity to include names online for a digital map.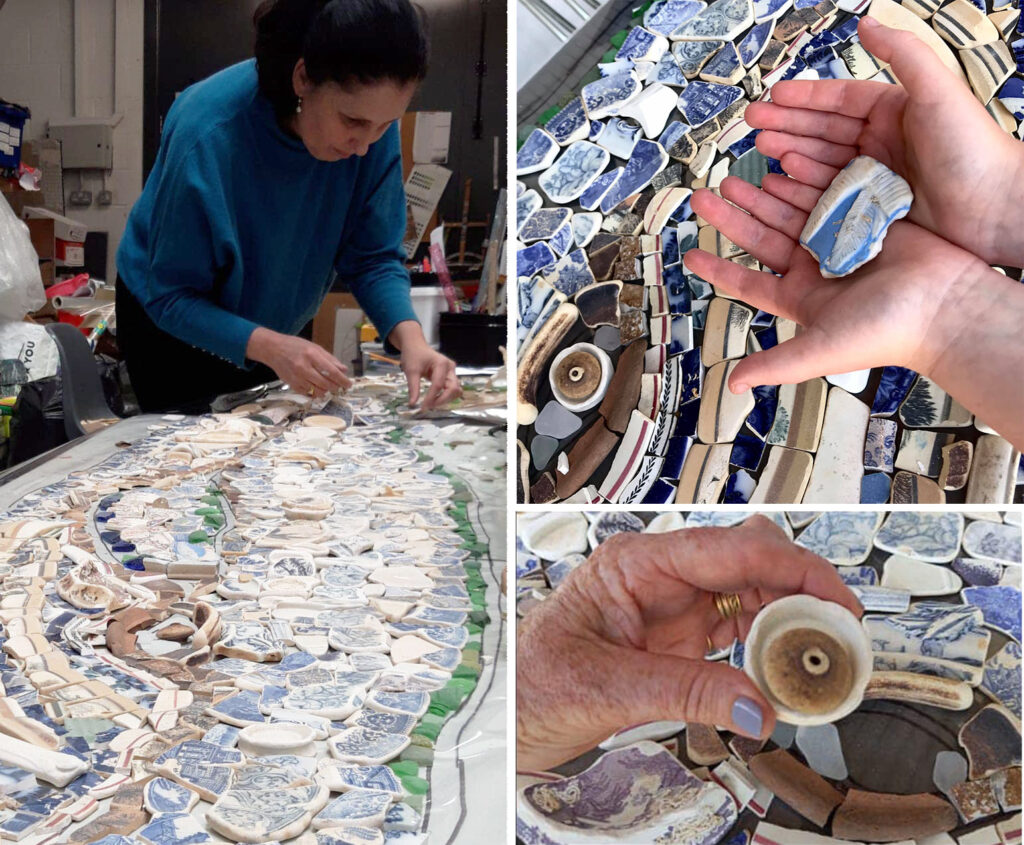 Helen McLean specialises in creating, original, site-specific art in mosaic, stained glass and paint, commissioned by a wide range of individuals and organizations in the USA, Ireland, and UK. Previous artworks range in size from 1 square foot to over 2000 square feet, and all are executed in the finest quality materials. Working closely with the client Helen designs artworks in harmony with the architecture, environment and those that interact with the space.

Her technical skills combined with her ability to problem solve, collaborate, and connect with a shared artistic vision, have generated a wide spectrum of artistic experiences. These range from a 110ft by 9ft painted mural on permanent display in the Glasgow Concert Hall, to a 2000 square feet church mosaic artwork.
After completing a BA (Hons) in Fine Art, Helen continued her studies with a post graduate qualification from St Martins College and a stained glass apprenticeship in Siena, Italy. Based in Wexford, Ireland, she has travelled and exhibited extensively.
In addition to her large scale commissions Helen runs occasional workshops that require an understanding of the needs and abilities of each individual in the group in order to fully encompass their experiences in a meaningful manner. In 2012, the group exhibition 'Lives Remembered', commissioned by the Alzheimer Society of Ireland and directed by Helen, won the Emer Lovett Award at the Wexford Opera Festival.
She recently was commissioned and completed mosaics included in the exterior building of new Wexford County Council offices in Wexford town.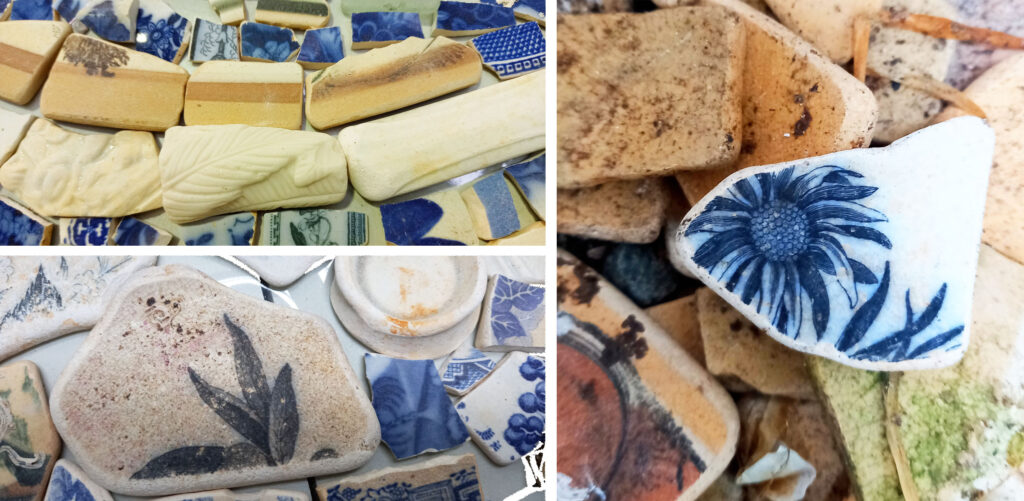 ---
For further information on the Wexford Blue Whale: Chanies Across the Sea please log onto the following:
https://www.facebook.com/rtenews/videos/119823010223509/
https://www.facebook.com/groups/152126813580734/
https://brighteningair.com/spotlight-wexford-blue-whale