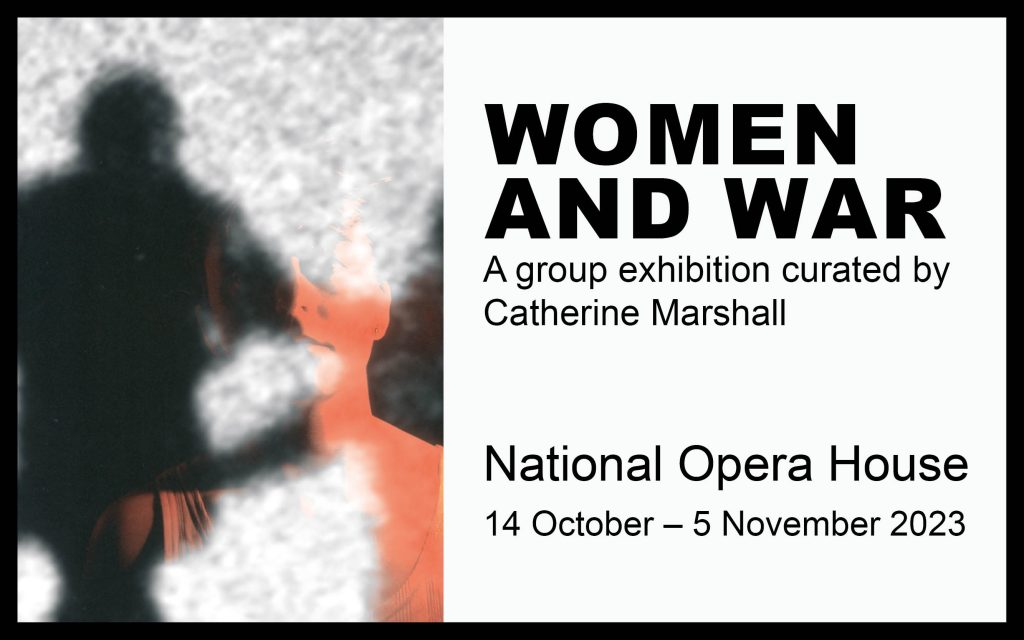 Opening Launch: Saturday 14 October at 2pm
Guest Speaker: Curator and Art Historian Catherine Marshall
Followed by a wine reception – all welcome to attend.
---
Wex-Arts Festival in partnership with Wexford County Council and Wexford Arts Centre are pleased to present Women and War, a group exhibition at the National Opera House featuring work by Diane Chambers, Helen Comerford, Lorna Corrigan, Alanna O'Kelly and Gerda Teljeur. The exhibition, curated by Catherine Marshall, will open on Saturday 14 October at 2pm and all are welcome to attend.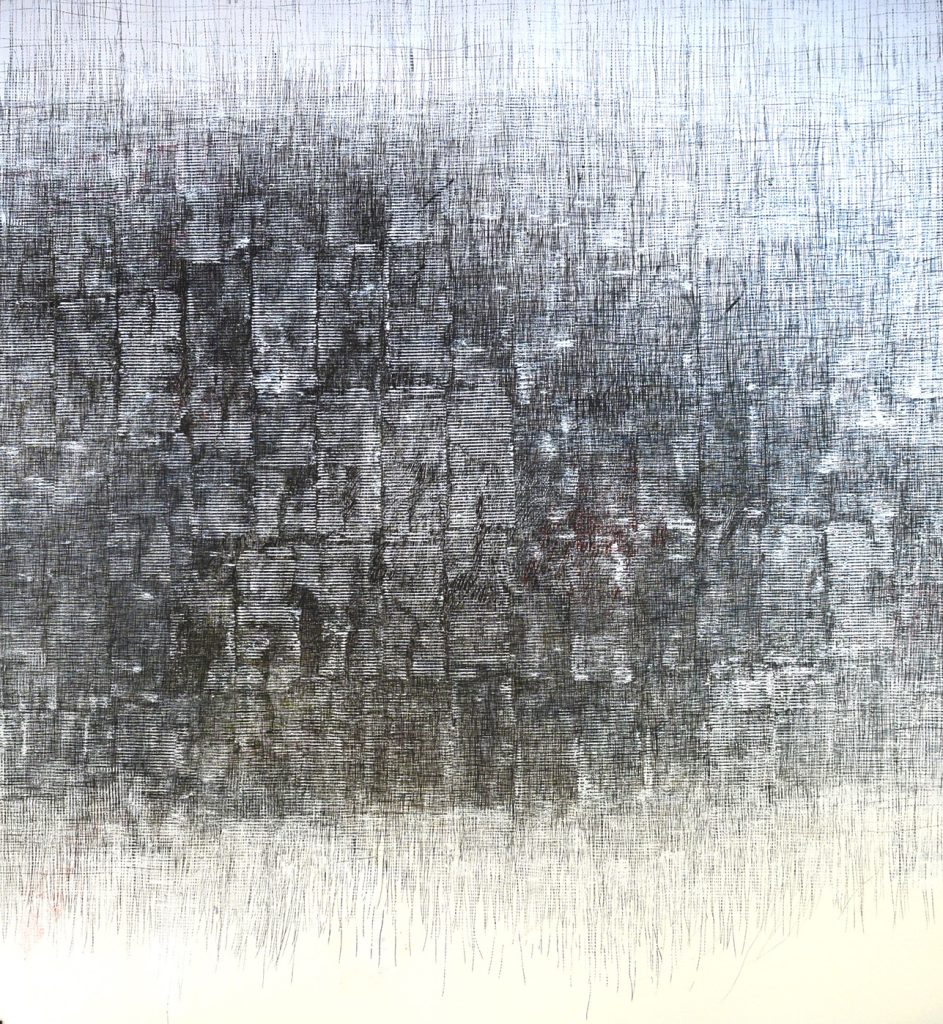 In addition to their art practices, the artists presented in this exhibition are further connected through their associations with County Wexford, their responses to adversity, and their independent approach to the daily challenges we face in the contemporary world. Whether they embody this through deep meditation as is the case with Gerda Teljeur's heavily interconnected lines and marks capturing the stoicism and perseverance inherited from childhood in Holland at the end of World War Two, the defiant exuberance of Lorna Corrigan's small individual figures, or stills from Alanna O'Kelly's pioneering performance works at the anti-nuclear protests at Greenham Commons in the 1980s, they represent what women have always done in wartime. Whether they fight, like Helen Comerford's sculpted Minerva or sing as Diana Chambers' frenzied musicians do; they all endure.
Diana Chambers, now working out of the KCAT studios at Callan, but a former resident at Camphill in Duffcarrig in North Wexford, is a painter of extraordinary spontaneity and power.
Helen Comerford studied art in Northern Ireland and Holland before coming to live for years in Garrylough Mill. She is well known for her abstract, encaustic paintings but she has always worked with three-dimensional form, even in her paintings.
Alanna O'Kelly, brought up and now living in County Wexford, is one of Ireland's leading performance and installation artists. Her socially-engaged practice has led her to work with new communities. while her personal exploration of the Great Famine in Ireland prioritizes the link between that history and global hunger.
Gerda Teljeur came to Ireland from Amsterdam in the 1960s and now lives and works near Wexford town. Her practice involves time and a slow build-up of marks and materials to express abstract emotions, mental and physical states and the relationship between mankind and the earth.
Catherine Marshall, curator and art historian, lectured in art history at Trinity College Dublin, the National College of Art and Design and University College Dublin. As founding head of collections at the Irish Museum of Modern Art, she curated exhibitions of outsider art from the Musgrave Kinley Collection, exhibitions of Irish art in China, USA and the UK and throughout Ireland with the IMMA National Programme. She is an active member of Na Cailleacha. In 2019 she was recipient of the first honorary doctorate in the History of Art from University College Dublin.
---
Image Credits:
Top: Alanna O'Kelly, Chant Down Greenham (1984) – photographic digital print series 2020-23, 170 x 112cm
Bottom: Gerda Teljeur, Cocooning, 2020, ink on paper, 155 x 150cm
The exhibition runs to Sunday 5 November at the National Opera House and opening hours are Monday to Saturday, 9.30am -5pm and Sunday (coinciding with evening performances).
The Wex-Arts Festival is supported by the Arts Council, Wexford County Council and Wexford Arts Centre.