A solo exhibition by Margaret Corcoran
In association with the Highlanes Gallery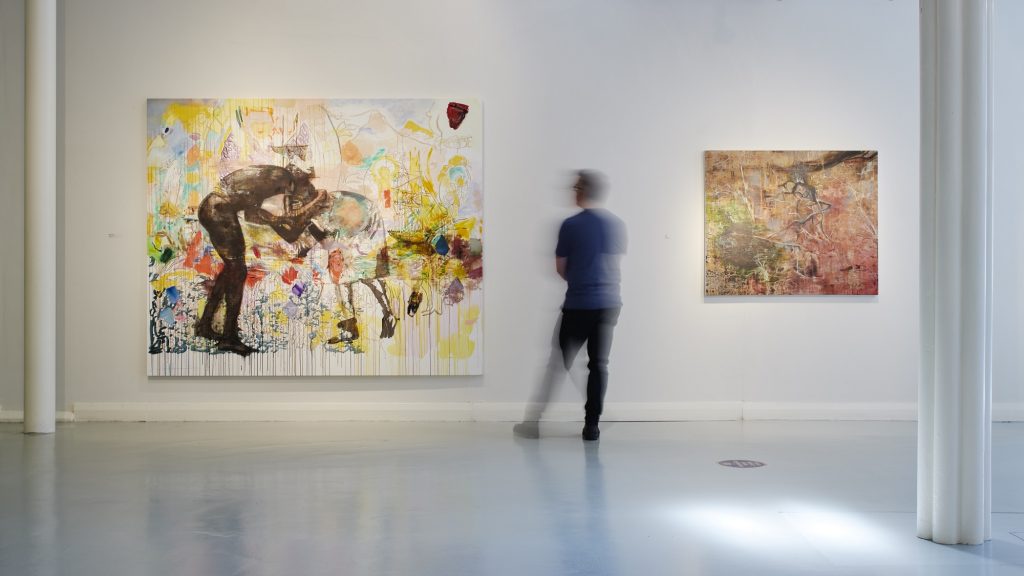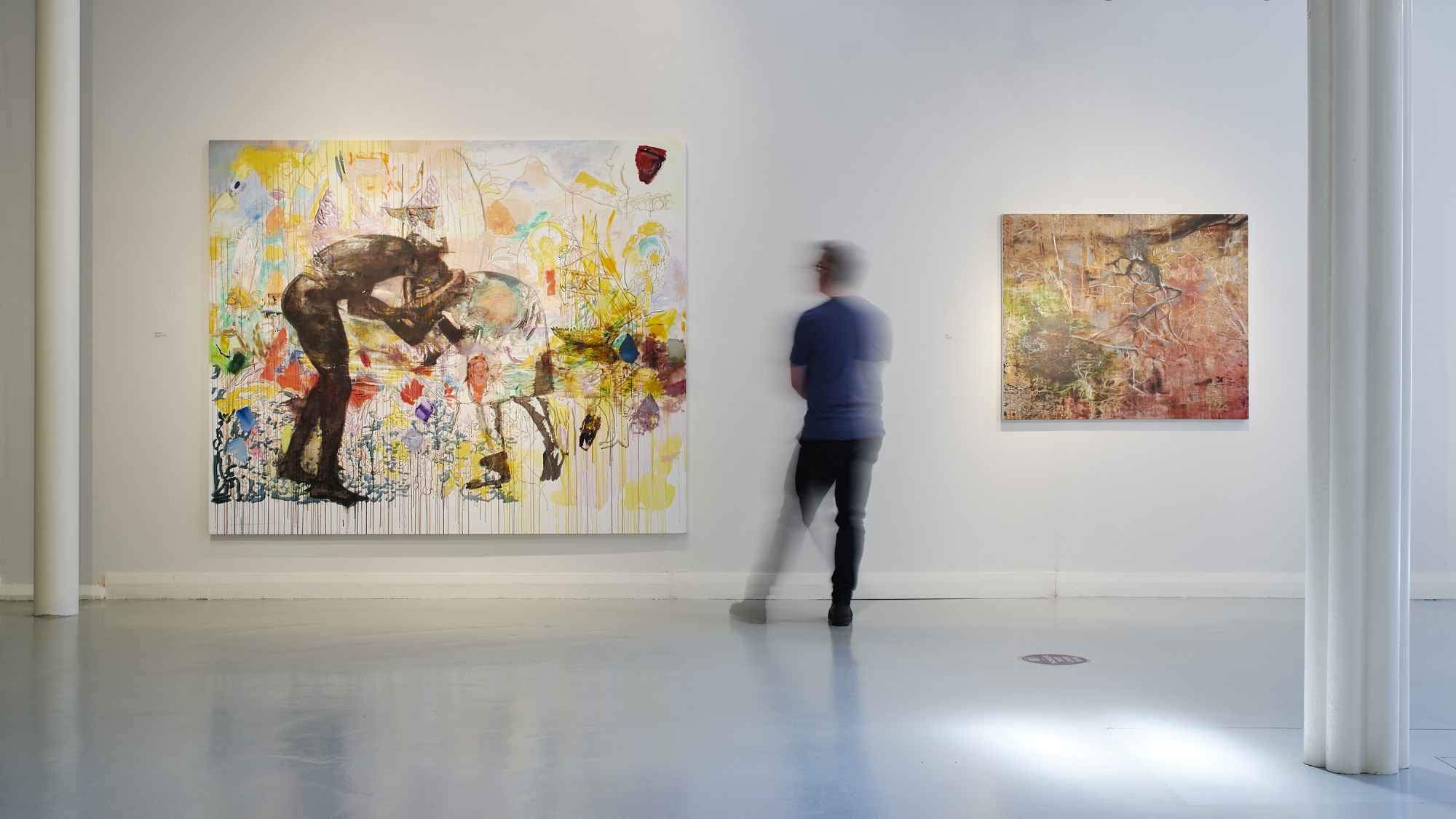 Wexford Arts Centre are pleased to present an online viewing room for A Further Enquiry – Love & Independence, showcasing recent work from one of Ireland's most respected painters, Margaret Corcoran.
---
The exhibition, held in the Highlanes Gallery this summer and due to tour to Wexford Arts Centre, presents three strands of work and reflects areas of focus in Corcoran's practice over the last two decades from The Enquiry Series as she explores her relationship to art and history through the Collection of the National Gallery of Ireland; to a series exploring Bhutan and specifically since the 1970s where the country has compiled an index of happiness as a way of measuring social contentment; and the third series stemming from photographs taken in Rwanda which offered the artist inspiration to explore aspects of a country emerging from a long history of colonisation and conflict.
Corcoran in her essay Painting in a Pandemic says of the Bhutan series – 'The pandemic brought an intense period of self-reflection and healing for me. I tried to imagine the kind of world that I would like to live in afterwards. The quiet that came from the beginning stages was so beautiful – the quieting of the pace and the mind. I found it notable how reassuring it was to be so intimately connected to others by the act of painting. Just the observation of skin tones and the regard for the posture or gesture taken by a fellow human being was a great source of connection. I was grateful to have this heightened appreciation of the world and its inhabitants – by painting them, by recording them.'
Margaret Corcoran has exhibited in both group and solo exhibitions at home and abroad since 1999. Corcoran holds a Masters in Fine Art Painting from the National College of Art and Design and her work is in the collections of the Office of Public Works, Trinity College Dublin and the Arts Council of Ireland. Corcoran is represented by the Kevin Kavanagh Gallery in Dublin.
Commissioned by the Highlanes Gallery, the exhibition received an Arts Council Touring & Dissemination Award and is presented in partnership with Wexford Arts Centre and Custom House Gallery & Studios, Westport. It will travel to Custom House Gallery & Studios in early 2021.
A full colour catalogue accompanies the exhibition with texts by Sean Rainbird, Director of the National Gallery of Ireland, art historians Yvonne Scott and Zaena Sheehan, Seán Hoy, Ambassador of Ireland to Brazil, and the artist Margaret Corcoran. It is designed by Neil Gordon and Ismael Kepp of 256Media.
---
A Further Enquiry – Love & Independence is supported by an Arts Council Touring & Dissemination Award. Wexford Arts Centre is supported by the Arts Council and Wexford County Council.
For further information on A Further Enquiry – Love & Independence or artist Margaret Corcoran contact Catherine Bowe – Curator, Wexford Arts Centre, Cornmarket, Wexford on +353 (0)53 91 23764 or email catherine@wexfordartscentre.ie
Image: A Further Enquiry – Love & Independence in-situ in the Highlanes Gallery, Drogheda.
---